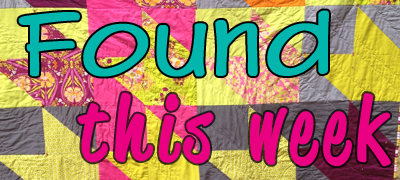 Hi everyone! Whew, I did not mean to be gone for that long! I hope your summer has been amazing! We had a late start to the summer here since the kids didn't finish school until early July. I love the schedule (I'm sure I've said that before!) and the past week has been a great entry to our summer.
I've been saving links to share with you so let's get started!
I love zip pouches and this quilt as you go tutorial is so great.
I've shared a link to the Ripples block tutorial before, and here are the blocks I've made. I was the queen bee last month so I can't wait to see the blocks that were sent to me once we get our mail!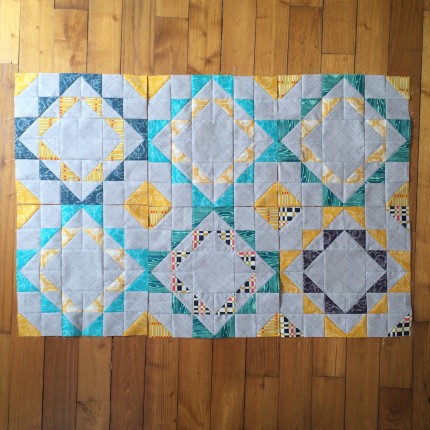 I really want to do a round robin quilt with someone. A couple of friends and I talked about doing it once, but that planning didn't go beyond talking. I am making a note in my journal to remember this for when we get settled next. Here is a great explanation of how a round robin quilt works.
Check out this beautiful pillow made as part of a blog hop for a new english paper piecing book by Sister Diane! I love this design.
And finally, a free quilt pattern from Angela over at Cut to Pieces, an orla-look alike!