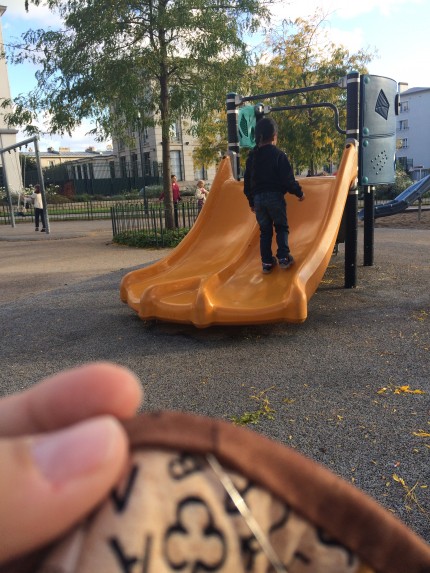 Sewing at the park! Just one of my many "just one more thing and then it's finished" projects. Since this picture I've finished two small projects!
We have passed the mark of living here for a year. Not quite a year in our apartment, but we'll get there soon enough. Last week I was sick and dropped the ball on writing about life overseas and in France, and now I wanted to move on from getting here to services provided here. I am going to write about finding a place to live, picking a school for your children, doctors, dentists, and eye doctors (oh my!), as well as what it is like to navigate making friends and new friendships.
And so you can catch up on the previous life in France posts here –
Living Here
You Will Need A Huge Van
Hotel As Home
Laundry and Industrial Dryers
Farmer's Markets
Please let me know if you have anything you are interested in learning about France. And in case you didn't know, I started a facebook page for the blog. Currently it is all about my sewing, quilting, and creating, and as I move toward creating patterns there will be more news about that. I'd love for you to like the page and comment on a picture or ask a question!