Here is the January page for the perpetual calendar. This is the first page I did and I really love how it turned out. I love the stamps I used, I love the colors, it is perfect. I used Bashful Blue and Brillant Blue ink pads, and The Snowflake Spot and Festive Favorites stamp sets. I love this snowflake stamp the most ~

because it looks like a quilt! I have several starquilts (sometimes called Lone Star but I've always just called them Star Quilts) that are this pattern!
I stamped the images first and then sponged ink around the edges of the page. I used a scrap paper to block off the dates and lines so no ink would get onto that area – but as you can see I did post a large snowflake on the lines.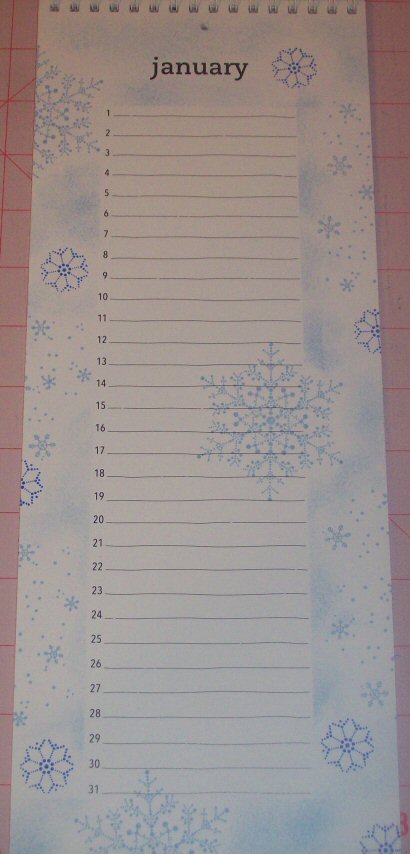 Do you have a calendar you use every year? I've always wanted a birthday calendar which means there are no years associated with the calendar, it is just the months and days, so you can keep it longer then a year. I plan on making one for my Mom, for each of my brothers and for me. I'm not sure if I'll make one for my Dad, we'll just see how things go.