Behold the projects in plastic bags!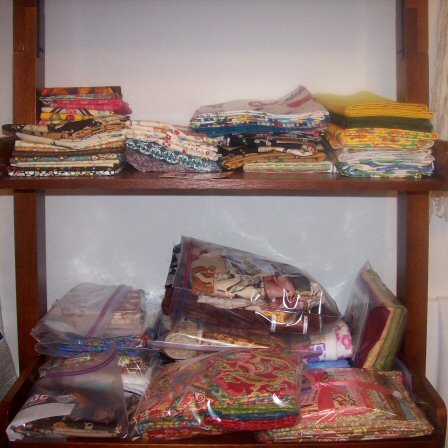 The top shelf is fat quarters, half a yard cuts and full yards. There are also a couple of remnants I found at a local quilt shop that I fell in love with and just had to have as well as a layer cake and charm pack (strange names for packs of squares of fabric right? 🙂 )! The bottom shelf is all the projects – including my Dad's quilt, an apron for Alice, felt ornaments, fabric for a pillowcase for Jake and so much more. Several of my projects are super easy and could be done in a day – the apron and pillowcase for instance – so I plan on taking full advantage of my organization and getting my projects done!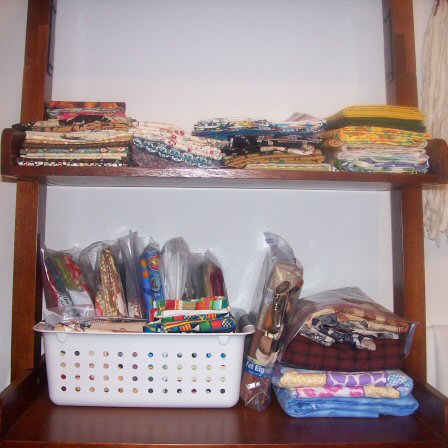 I couldn't resist putting al the projects into a plastic bin and look how neat it all looks! I have space for … well, just about whatever I want. I doubt I'll use the empty space though, it looks neat the way that it is, plus it is easy to find the projects should I send one of the kids on a mission to get something for me.
Next up is my Dad's quilt, I have to get that one done! I have everything I need to get it done and want to get it finished soon. It was supposed to be a Christmas gift so I feel bad that I didn't finish in time, though I blame the sewing machine picking that moment to die.
I was featured on A Month of Stuff! The theme for December was crafting and there are a handful of others also featured for the month. Check out my post and if you enjoy it, please leave a comment!