We have a crazy amount of Legos. My Mom has always had legos in an under the bed box and it was a free for all play field for any kids that stopped over. I'm not sure how she managed to keep it to one box, but even all these years later she has the same box full of the same legos.
We have gone the route of buying the various legos for the kids, especially last year at Christmas. We spent so much time putting together this set or that one – Alice got the pink legos that come with a girl and a horse, and Jake got a big Sponge Bob one – then what happened: they all got mixed up together. Ah well, at least we did them once to see what they looked like!
Fast forward to living with Mom and trying to think of what to bring with us. I didn't plan very well when it came to that! I didn't bring all of my clothes so don't have any sweaters or winter jackets, and did bring some toys but it seems like I left the things they really wanted in storage.
We do have legos with us though. Hence the creation of a lego parts store: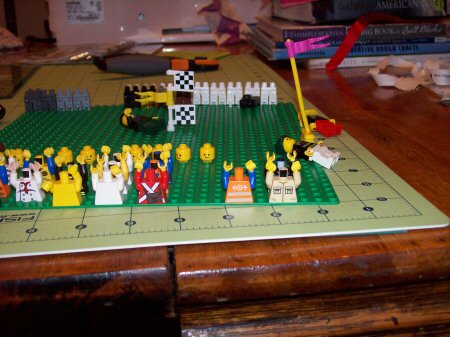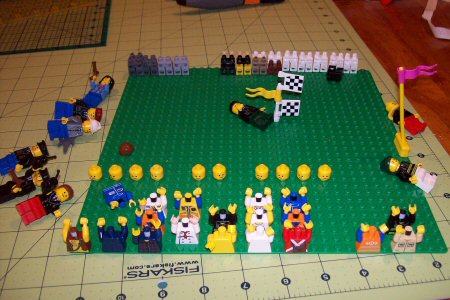 From the top you can see there is a leg section, a hair section (the brown spot above the heads), a head section and then the body section. I'm not sure why the bodies have their arms up like they were first captured by the police, before going to the store. The ones laying down on the side are the ones just made.
Next up on my list – the Lego Advent Calendar!
I wanted one last year and never bought it because I wanted to make one for us to use. Well I feel the same way this year, I want to make one but I am also going to buy this one. It looks so fun.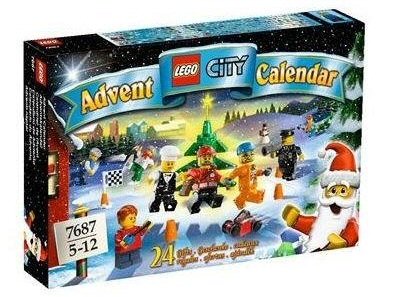 I figure this will be the one that's left out for the kids and the one I make will be full of treats for the grown ups – either candy or sewing/crafting supplies!