One really fun thing about living where I do is living close to Pink Chalk Fabric. There are a few really great local quilt shops, but I love this new monthly club that was started earlier this year. I signed up for the monthly solids club as soon as I was able to and receive a new pack of beautiful solid fabric every month. And since I live so close, it comes only a day or two after I pay my invoice!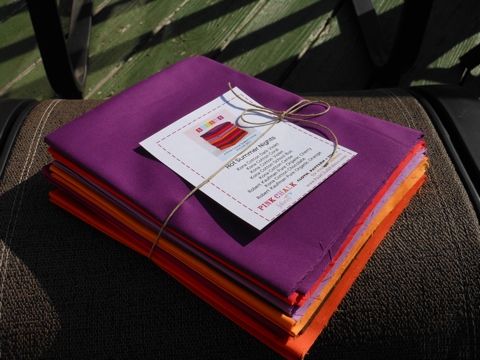 Simply beautiful. This months selection is purples and oranges – I already have a project in mind! This year I am making the kids Halloween treat bags to take trick or treating with them. These solids will go perfectly with the other fabric I have.
I highly recommend joining the monthly solids club as soon as you can.