This will be my DARING year.
I'm not one to really take risks or step out of my comfort zone on purpose. I play everything pretty safe and enjoy it that way. I have changed over the years though. I mean to be a military spouse you have to adapt and change. I'm not the controlling big sister I once was. Maybe my brothers and I relax into that dynamic when we are all around our parents, but in general I'm not at all controlling. My Mom has said she used to worry for when I would have kids – I was that controlling. But I'm a relaxed parent.
I've never been what anyone would call daring. I'm not even totally sure what it would take before I considered myself daring. I took the first step on Saturday though.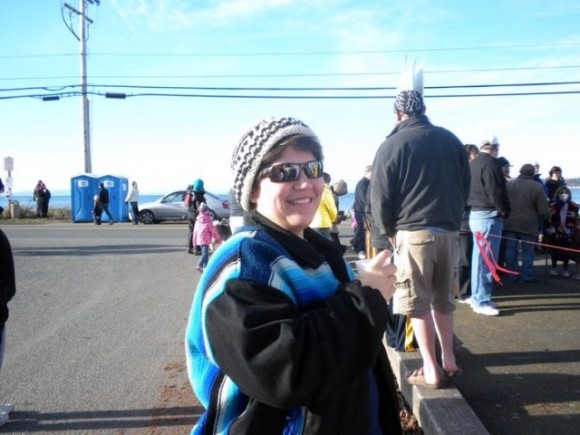 I did the polar bear plunge at Birch Bay. I know how to swim so its not that I was trying to get over any kind of fear there. I'm actually not able to pinpoint what made me pick to participate.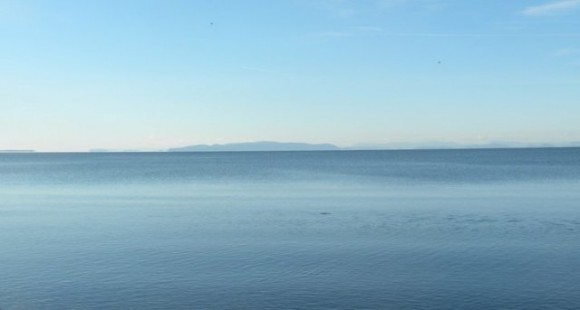 It was a fantastic way to start the new year. I loved it. It was a rush and it felt awesome. My Mom went with me to take pictures and she said she can't get over how happy I was and look in the pictures.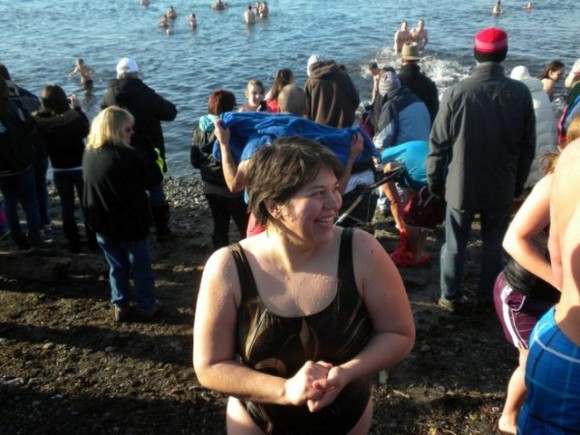 And so begins my daring year. Cold water seizes your lungs and you have to take short breaths. I tried to take deep breaths and it just didn't work. I fell and scraped both knees and one shin. So today I am walking around knowing I was able to do something that others call crazy (though the newspaper said there were 600 people there on Saturday). It was an awesome experience, and I'll have the scars to prove it.