Mom and I made TONS of things for Christmas. It was awesome. Of course, we were so busy I didn't have time to post. And if you are going to sew or take pictures, well sometimes the sewing wins. 😉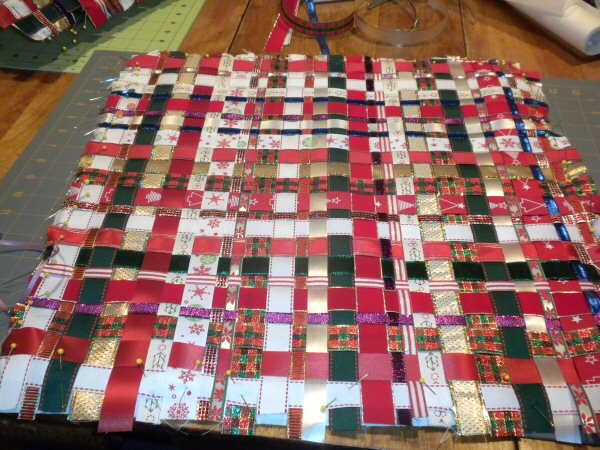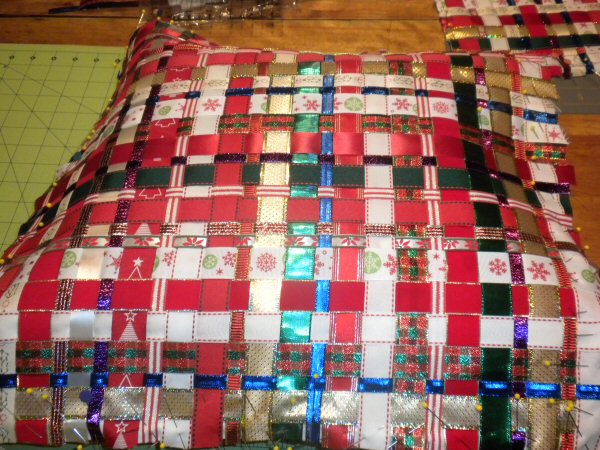 Or the weaving is going to win!
Mom wanted to make these pillows for a girlfriend of hers. It took us a few hours of cutting and weaving the ribbon, when we were done we ironed it to a piece of interfacing and sewed them shut around the pillow form. The ribbon and pillows were bought on sale so this is a great inexpensive project and gift.
We had to be very careful ironing though, one of the ribbons – just one! – was the type that melted even using the silcone iron protective sheet. We took it out and you couldn't tell the difference, but for sure next time we won't use the shiny ribbon – not glitters, but the slick shiny kind. We figured the protective sheet would work to protect against melting, but it didn't.