Head over to iTunes and subscribe to Me Being Crafty so you don't miss an episode! You can also subscribe on stitcher.
Welcome to episode 042 of the Me Being Crafty podcast, where we explore creativity in your life.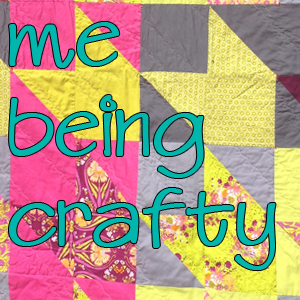 In this episode I talk to Terri Ann Swallow of Childlike Fascination. She is also the founder of QuiltAlong.net, a website that shares block of the month and quilt alongs.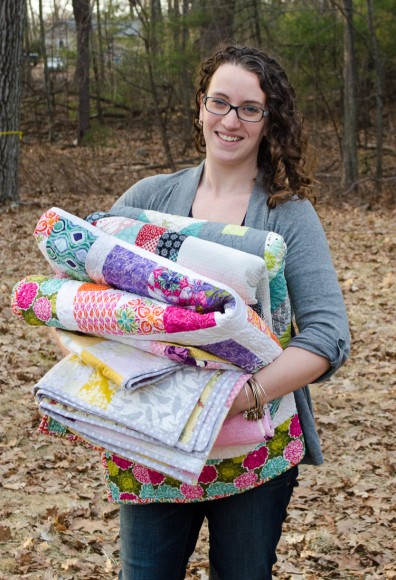 I found the QuiltAlong website recently and love it. Thanks again for being on the podcast Terri Ann!
I love being able to participate in a quilt along, but like Terri Ann, I often find them after they are over. I've completed a few quilts on my own, after the initial quilt along was started and finished, and I like the breakdown of the pattern that the person puts forward. It gives a nice stopping point for you, the quilter, as you are creating your next favorite quilt.
Terri Ann's site, Quilt Along, has a wide variety of bom's and qa's for you to pick from. I found the Super Mario Brothers and the Legend of Zelda to add to my list, and I recognized a few that I've completed over the past few years. I hope you are able to find something you love and that you join in!
Where you can find Terri Ann – Childlike Fascination on facebook – Terri Ann on instagram – Terri Ann on pinterest – Terri Ann on twitter
Listen to episode 042 and let me know the latest block of the month or quilt along you participated in.
Leave me a comment and let me know how you were creative today. Me, I'm finishing another baby quilt and working on starquilts.