Today I got my hair cut like this ~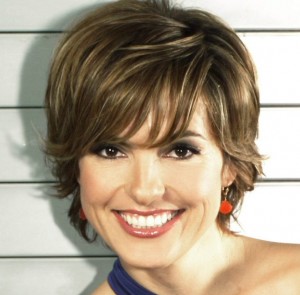 Mariska Hartigay, Olivia on Law & Order SVU
picture copyright by someone else, not me.
I love having short hair. LOVE it. I cut my hair when I was around 18 and didn't look back. Except that time when I was pregnant with Alice, my hair was past my shoulders then, and then now. Now it's touching my shoulders and at the point where I can't fix it at all and it's really annoying me.
And it's been a few years since I've had highlights. I blame the military. We have to move so often, I can't find a hair stylist, or I find one I love and then they move. Or I move and then wait months to find a new one. I finally stopped someone in a store the other day and asked where she got hers cut so I could do something with mine.
And here are the results.
Close to Mariska's? Close'ish.
Looking back on it I wonder how I'll feel about the highlights being *so* blond? I was thinking more of a caramel color, which is what I'll do next time! I do love the cut, it's short but not super short. And the wings I can see in this pic are odd, but looked so good in person! Overall I'm very happy with the cut.
Oh and the salon! The haircut was $12. You read that right. I haven't paid $12 for a cut in, geez I can't even remember when! The highlights were more of course but not nearly what they would have been if we lived in South Carolina or Washington still. The stylist was so great too – I definitely look forward to going back to her again!