Almost forgot about the ending of Alice's BIrthday! After the aquarium we grabbed food and came home to watch a movie. The plan was to watch Beauty and the Beast while she was wearing her Belle dress. I don't remember where we got it but it was from a friend I think. She has a few dress up clothes and included were a couple of the princess dresses. The Belle one is a little bit big on here but she loves to wear it. So dinner and dress up it was! After starting the movie she and Jake laid on the floor on pillows and covered up – and almost fell asleep. We had a long day so it's understandable they were tired.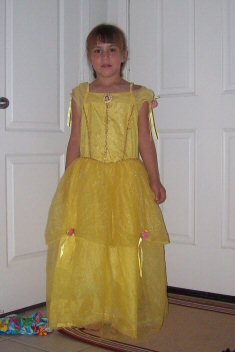 I love her quirkiness.
She laid out her plan of what we would do that day and we did it all. No cake and no unwrapping of presents and her day was "the best" – does that rock or what!