I have a secret.
It's a good secret! It's one that I didn't want to share because I was scared. I was just scared out of sheer being scared. Nothing is wrong.
First – check out my kids on Halloween – Jake was a mouse and Alice was Fancy Nancy!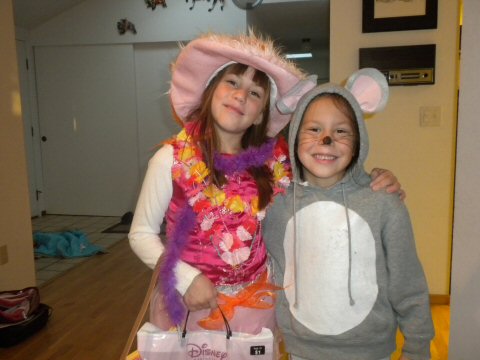 They got great reception from the houses we stopped at on Halloween. Jake's class also had a party Friday afternoon and everyone loved his costume. I love that he picks outside the box costumes, remember the egg from last year?
I even dressed up for his party though I didn't on Halloween. All I did was drive them around the neighborhood, I probably would have if I was walking.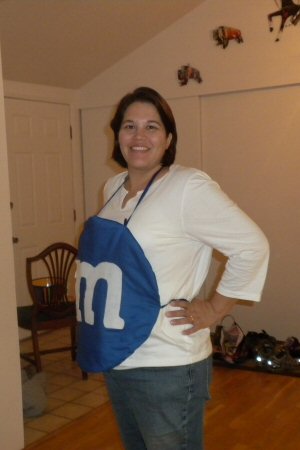 Mom made me the M&M costume.
But it wasn't really my costume.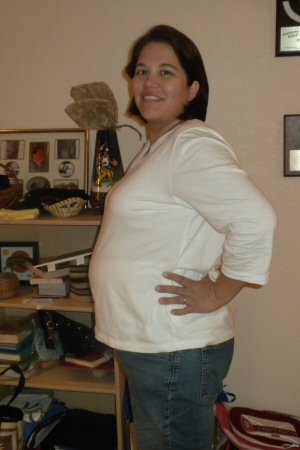 It was the baby's first Halloween costume.
See, I told you it was a good secret!
We are having a baby at the end of January. I'm feeling really good, I lost weight at first and have yet to gain it all back – but he's growing, moving, kicking and doing back flips. I was worried at first, considering that George died that's normal I suppose. Mom went with me to the big ultrasound, the one where the baby is checked out, measured, etc., and everything was/is fine. That was a big relief for me, though this time getting pregnant did not involve already being on birth control.
And yep, I said he. Another boy! With the babies my brothers have and my (now) two boys – we can have a football team. Amazing! Who would have thought my Mom would have that many grandkids.