I didn't post any pictures of our last days in Texas – or our L.O.N.G. vacation we took during the move. But maybe that was because I never downloaded them off the card onto the laptop! I went looking for the thunderhead pictures and found a few of our last few days in Texas (admitting our vacation pictures are on the laptop, just being ignored for the time being!). We ended up living in a hotel for a few weeks – which was fantastic compared to base housing. We were all glad to get out of that mess.
We swam a few days in a row while being at the hotel, it was hot and of course you can't hang out in your hotel room the entire time!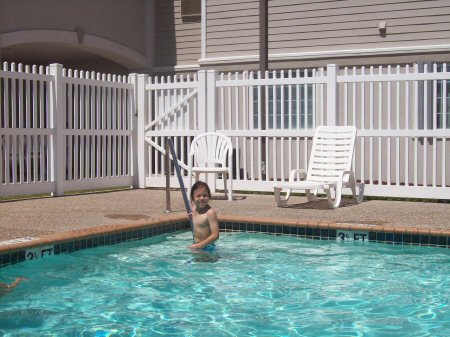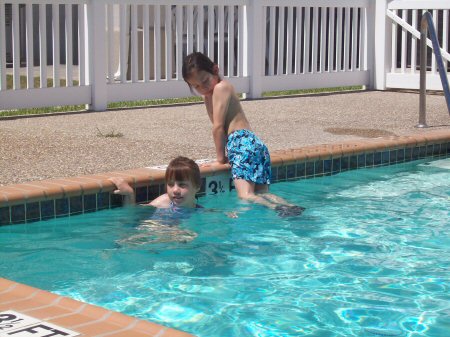 The base is closing and I'm not sure if they'll leave the sign or not, but it's a huge sign on the edge of town. I didn't stop to take a picture until we were about to move – I haven't seen a sign like this anywhere else we have lived.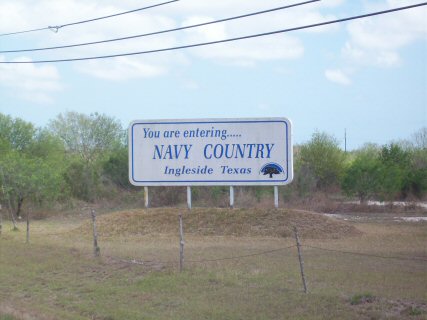 We stopped in San Antonio and walked along the Riverwalk, saw the Alamo and stopped at both the Wax Museum and Ripley's Believe It or Not. It rained while we were there, starting out as just a little drizzle but by the time we were walking back to our car, it was a full on downpour. Our time in SA was extended because of car problems, but after a couple of days we finally got on the road.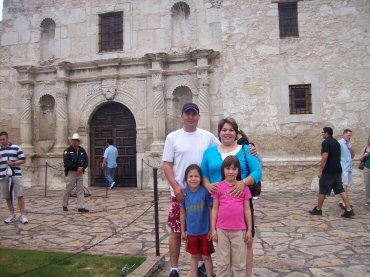 Alamo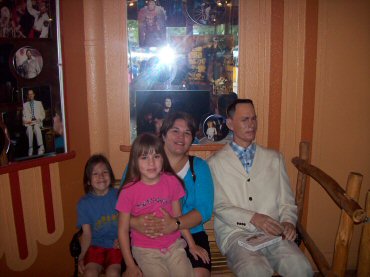 w/ Tom Hanks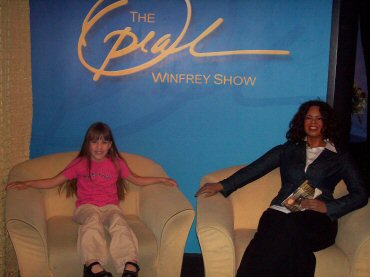 Oprah!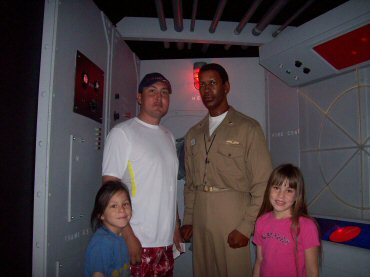 & a sub officer