It took forever but I finally managed to get my husband to get me fabric in Japan. I had to do some searching online to figure out where he would have to go to buy it – he wasn't really interested in locating a fabric store, the video game places had much more appeal to him!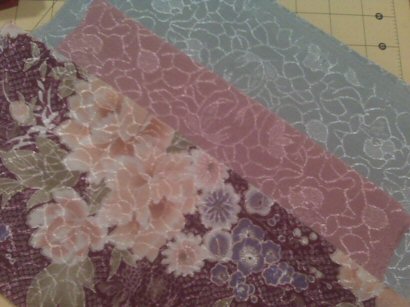 Silky and the lines are shiny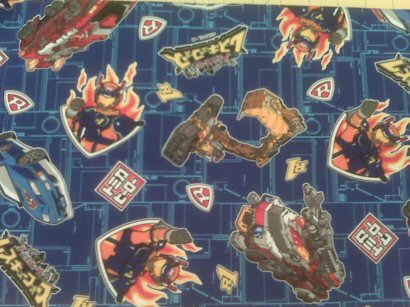 A sort of Transformer?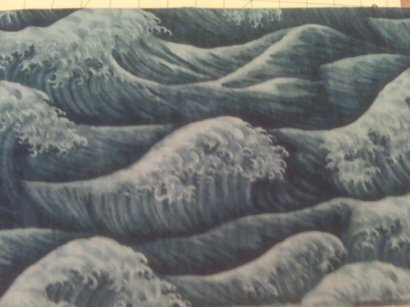 Ocean waves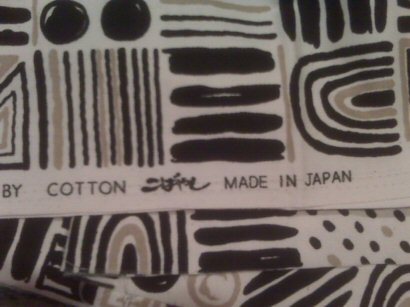 Varied design w/ Made in Japan on the salvage!
When he finally did send me fabric, he did a good job. I got a HUGE pile of batiks – that have already been stashed in the fat quarter box – as well as these ones pictured and a few others that have already been used. He sent the Transformer-like fabric for Jake, we haven't used it yet, and Hello Kitty for Alice, designated for a new bag. The batiks are in our fat quarter box to be used whenever, same with these other cuts.
Except for the silks at the top. SO pretty! I'm saving them for the inside of a purse or bag, they aren't very large pieces. We've been saving the salvages for ages now (it's awesome how quickly these can add up!) and I'm excited to have a made in Japan one. Too cool.