I love making birthday cakes. I love figuring out how to implement what my kids want their cake to be. JW turned one in January and I made two cakes for his party.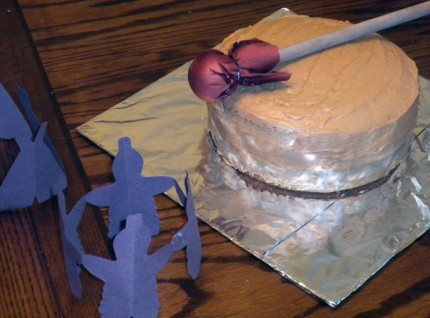 The first was a drum cake. This was a simple two layer round cake with buttercream frosting. I looked up which colors would help me make brown icing and amazingly enough, I got the color I wanted on the first try. JW loves drums and singing. He caught on to drumming the moment he picked up a drumstick.
The second cake was a two layer square cake, also with buttercream frosting. The design was a starquilt star.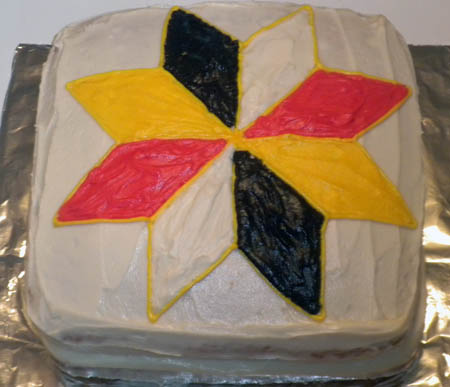 The cakes were absolutely delicious! The buttercream frosting was so good.
I am in the beginning stages of planning birthday parties for Alice and Jake now. We are probably moving this summer so they will have their birthday's in June with friends. We have preliminary guest lists made up and I picked out a theme for each of them – which I'm sure they'll love but we'll see once I talk to them about it.