The break from school (for the kids) and classes and work (for me) and daycare (for JW) was awesome. I loved just being home. I told my friends I loved being able to take a shower and just put on clean pjs again. I spent most of our vacation in pjs. I look forward to the next one!
For the first WIP Wednesday of 2012 – I am working on a few projects!
Here are my fabrics for the older (2010) quilt along I found: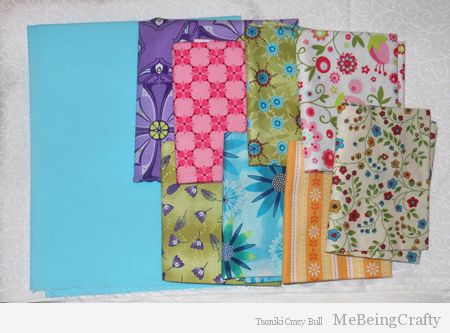 The fabrics are not a charm pack like the author is working with and I'm okay with that. I love these fabrics, but after looking at this picture I realize I should probably replace the two with light backgrounds. I don't want them blending into the white on white background. I can't wait to get started on this quilt, I am going to work on cutting everything out and maybe some beginning sewing this weekend.
I haven't picked out any fabrics for the HST BOM yet, but I am thinking about what I want to use. I have a lot of fabric and it's not out on shelves so it can be tough to remember what I have. I end up with boxes and bins open all over my sewing room and it becomes a mess that I don't want to go through, I just want the room clean again! I take this as a sign to clean up the space and have a better system for my fabric. I don't want it tucked away never to be seen again.
I also commented on Amy's one week challenge and am working on an oven mitt. I am using the pattern from this blog post and these fabrics, I stitched them last night and will work on cutting them out, etc., throughout the week.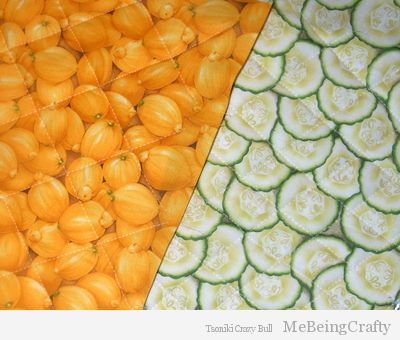 I tried making an oven mitt myself during the holiday break and it went horribly wrong.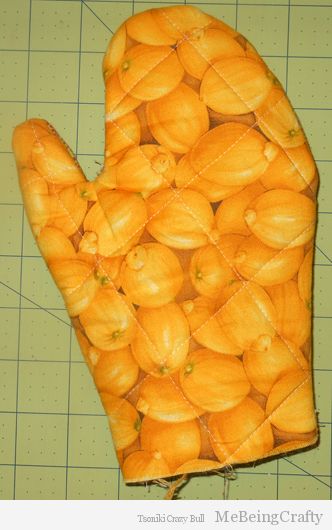 That oven mitt, it only fits my kids. This is my lesson on using a pattern. I haven't even finished it because I was frustrated. Now I think it's funny and I'll get the binding on this weekend.