In all of my folding and sorting, I picked a few fabrics to keep out of the larger, overall stash.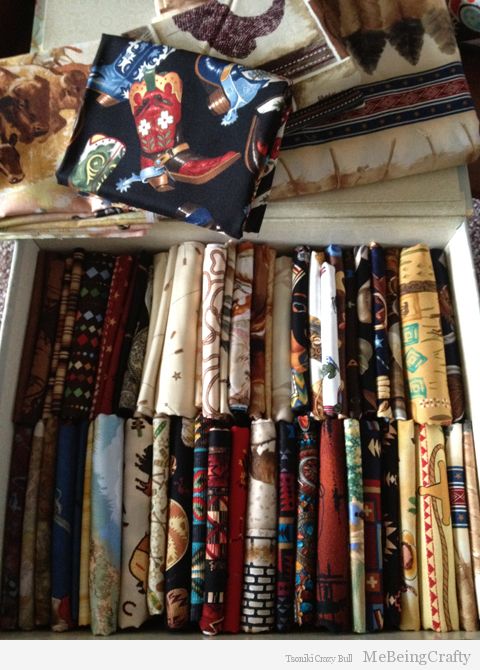 Native, cowboy, and western themed fabrics – I rarely pass up any fabric of this theme. Some of the Native fabrics are downright hilarious, and I have to have them.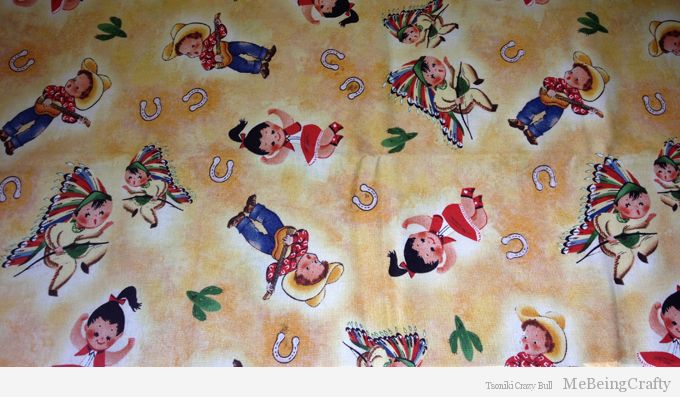 I mean look at this! Little boys playing the guitar, singing, looking solemn, little girls smiling and dancing, and other little boys war whooping! Plus, headdresses and cactus'! If that's not hilarious…
Mixing cultures is typical when it comes to Native products, which completely drives me (and so many others) crazy. It's one reason I want to figure out fabric design. I want Native fabric that looks awesome, not hilarious.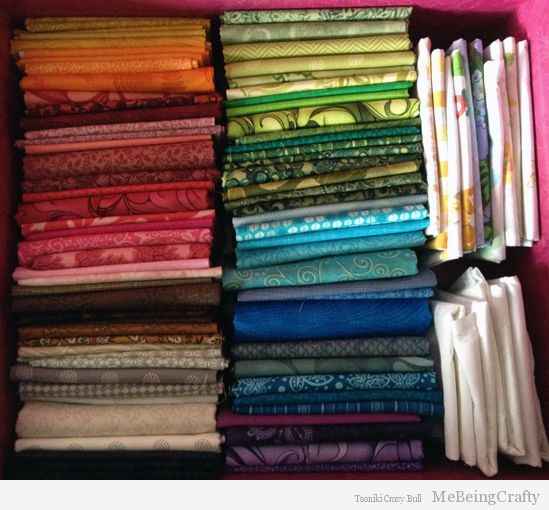 Tone on tone fabrics, color on color. I love the look of these. On the top right is vintage sheet fat quarters, the bottom right is scraps or smaller pieces of white on white fabric.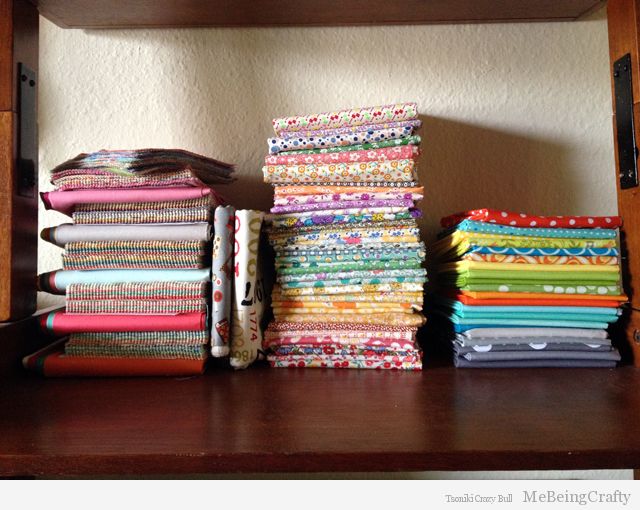 This is a shelf on a ladder bookcase I have. From left to right: charm packs and fat eighths from Pink Chalk Studios Charming Solids monthly club, two linen fabrics, a stack of 30s fabrics, and fabric that matches the modern quilt guild colors. I bought the modern quilt guild fabrics a few months ago, when they announced a contest that included submitting a block. I still have until August to submit so I need to get on that!
Over the next month or so we'll see if my current fabric storage system is going to work. I may need my fabrics out where I can see them, instead of in boxes on shelves. I hope it works out though, I don't feel like I have much choice in our new place and just have to make do.