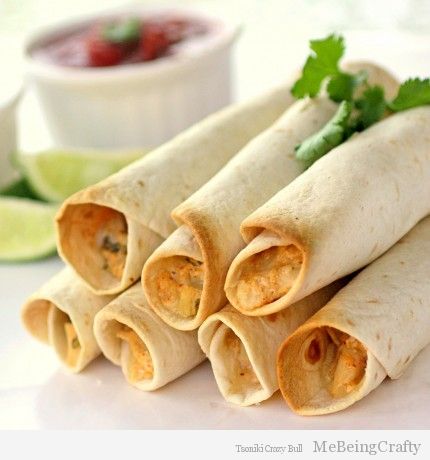 Picture from Christy's blog, The Girl Who Ate Everything
These are baked chicken taquitos. Click that link for the original pin. Here is the link to the original blog post. Now go make them and eat them because they are delicious.
Bye.
Oh you want more from me?
Seriously, these are amazing. They are SO good and super easy to make. I made double what the original recipe called for because I made them when I was visiting my Dad, one of my brothers, and my nephews. When you have a household of mostly boys (all of them plus my kids outnumber Alice and I by 8 to 2), you need a lot of food and it has to be good. Everyone loved this. My brother took them to work the day after I first made them and shared with his co-worker. He declared them delicious and wanted the recipe for his wife.
I'm not going gluten free or carb free, but I am trying to stay away from bread, tortillas, etc., for a couple of weeks so I don't see myself making these anytime soon. I bet there are gluten free tortillas out there…I wonder if they taste good. I bet if they aren't good, these will make them good. The chicken mixture is magic.