The Sewing Summit is next month! I found out about the conference last year. But only after it was over. So I was determined not to miss out this year. I set an alarm on my phone to buy a ticket and again set an alarm to register for classes. I got lucky and got six of my eight first choices!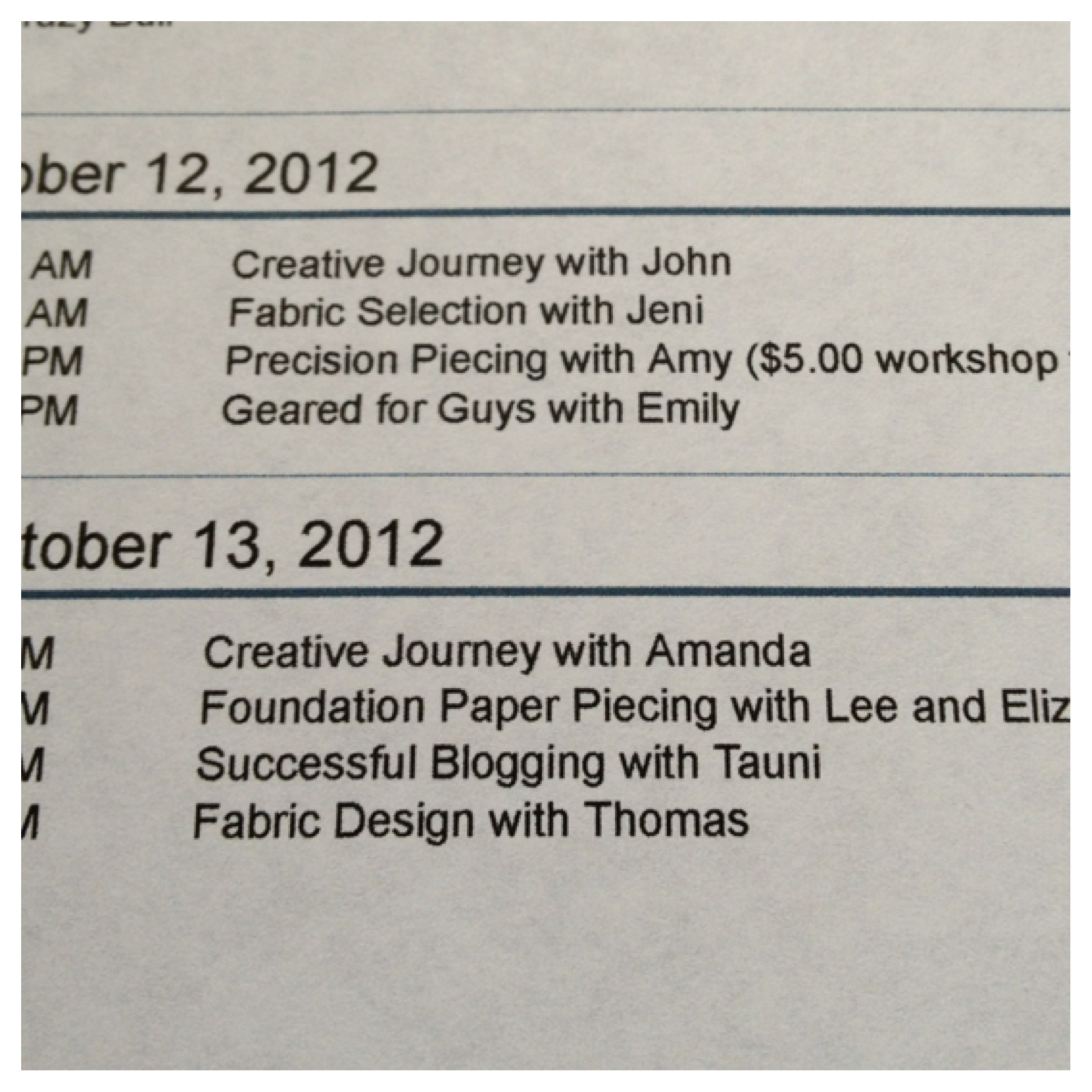 And now I need to make a name tag, maybe a carry-on bag, and a fabric envelope. There are a lot of projects I could make, but I'm also taking two classes and JW is home with me all day. He's a busy guy so we have full days.
What am I working on –
Dr. Seuss quilt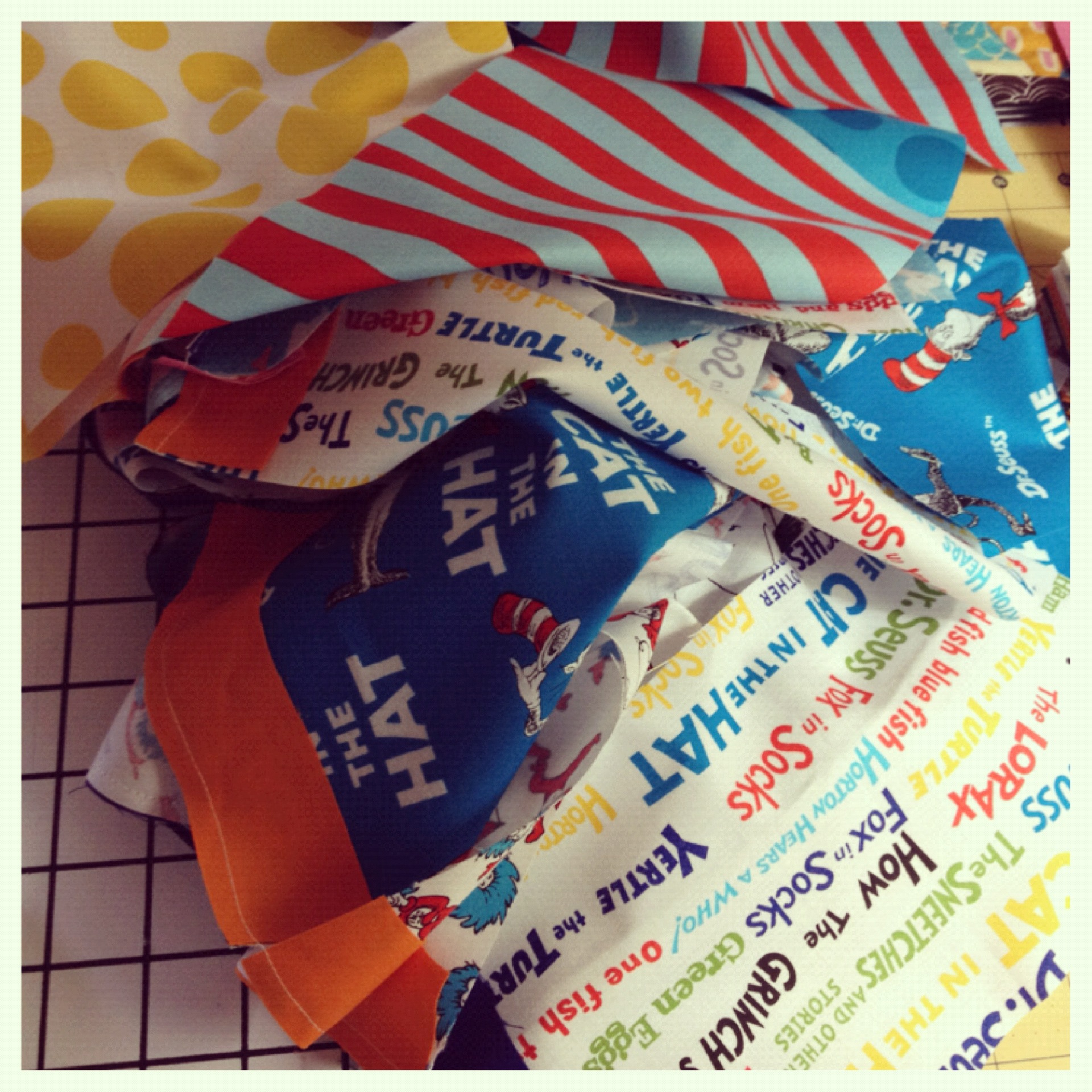 And three different hexagon projects, which are all moving along quickly! Here I just one, which I want to enter in the Craft Buds  Craft Book Month blog hop when the time comes.