I figured out how to sew an inside zipper pocket for the purse I am making!
I should have typed that in capital letters – that is how excited I am about this!!!
Last night I cut and ironed interfacing to two pieces of fabric. I was following a tutorial until I realized I was too tired to continue and it would have to wait until today. Today I realized I need to find a better tutorial to just spell it out for me. Jennifer of All Things Belle recommended this zipper tutorial over at the Busy Bean and that just made it so easy.
I cut one piece of fabric instead of two and after a little time, I had a pocket!
Here it is on the inside of the finished purse ~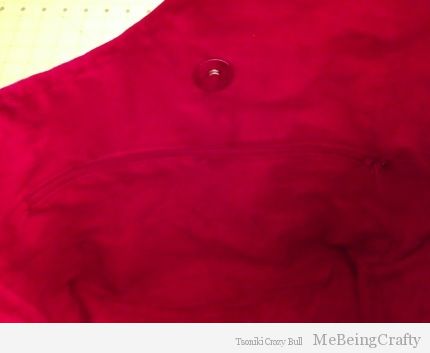 This is so awesome.
All my new purse needs is the grommets for the handle and the handle. I am debating making a matching handle instead of buying cotton webbing, or I'll have to go buy cotton webbing. I love this fabric though so maybe that's what I should just go with.