That baby quilt I posted about a few weeks ago – I finished it! I did diagonal lines in one direction across it. I did not quilt through the center of the alphabet blocks. I like how it turned out! This was a late gift so after rushing to get the binding on, I mailed it, and a note let me know that it arrived at home when the baby came home from the hospital.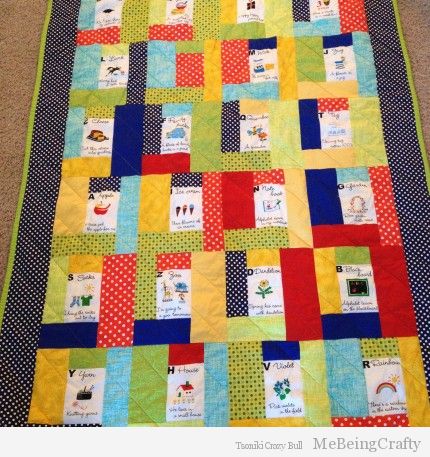 I also finished a Christmas gift in January. I know, I know. I'm crazy late. My only excuse is that it is for my husband's Uncle and we knew we weren't going to be seeing them until sometime in January. This one quilted up super fast. I did lines in either side of the seams, both horizontally and vertically. I kind of wish I would have added another set of lines? It looked fine, I was just thinking about the design after the fact.
And this is the only picture I can find of it!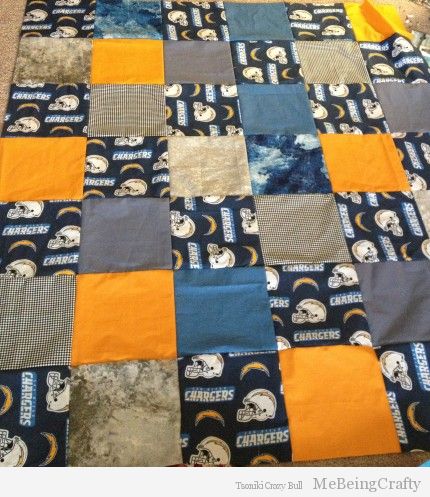 I did the binding on both of these quilts in two days! The rush to the post office and the rush to be ready for a late Christmas dinner will do that to a person. I need to find a better thimble.
Here is to a lot more finishes in 2013!