Head over to iTunes and subscribe to Me Being Crafty so you don't miss an episode! You can also subscribe on stitcher.
Welcome to episode 013 of the Me Being Crafty podcast, where we explore creativity in your life.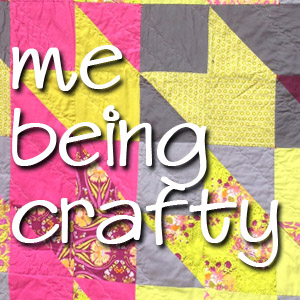 In this episode I talk to Nicholas Ball of Quilts from the Attic. We have a great conversation about not being afraid to just try something. Nick has been quilting for just a few short years and recently he made a drastic turn in his style – from simple hst's or square quilts to really impressive paper piecing. His Vegetable Patch Quilt has to be seen, it is stunning!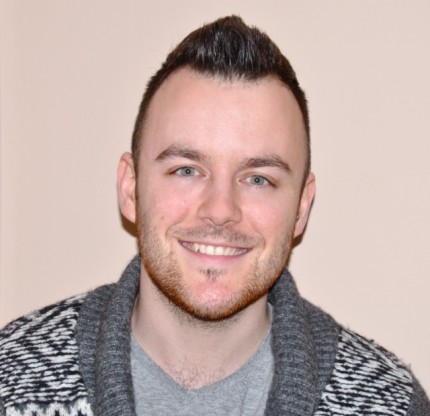 I met Nick at the Fat Quarter Retreat in London over the summer and I am so glad I sat down at the same table he was at. I remain struck by his revelation of making and how that has made him into the designer and quilter that we all see. I love when people have that moment! Thanks again for being on the show Nick!
Where you can find Nick – Quilts from the Attic on facebook – Quilts from the Attic on pinterest – Quilts from the Attic on instagram (don't miss out on Nick's instagram feed – guessing at the veggie he's working on is fun)
Nick has a great attitude around quilting – don't be afraid to just do it. Simple advice, which can be hard to follow. We can be scared to cut fabric, scared to mess it up or not put it together right. But you can't have successes until you have failures – and even so called failures in quilting often end up looking great. Don't be afraid to not follow a pattern, to save the small scraps of fabric that you have and just try. The quilting community is welcoming so don't be afraid to jump into the community too. Nick left a comment on a post about a quilt and ended up being a part of the NGAQB (No Girls Allowed Quilting Bee). I love that one comment led to him finding a whole new group of people. Making connections can lead to really fun projects, so I encourage you to explore your favorite social media and find more people. Reach out and comment on a new friend's photo or join in on a swap.
Listen to episode 013 and let me know when you were afraid but did it anyway. I hope this is something that happens often! Lately I realize I am braver than in the past and more willing to try things, and in the end I am happy with what I was brave about and made.
Leave me a comment and let me know how you were creative today. Me, I'm making a mug rug for a swap!