Podcast: Play in new window | Download
Subscribe To The Me Being Crafty Podcast! RSS
Head over to iTunes and subscribe to Me Being Crafty so you don't miss an episode! You can also subscribe on stitcher.
Welcome to episode 015 of the Me Being Crafty podcast, where we explore creativity in your life.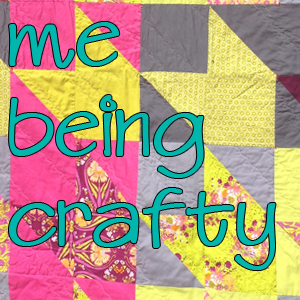 In this episode I talk to Julie Persinger of Knitpickin' Chicken and the soon to come long arm quilting business, Top Shelf Quilting. We had a really fun (and really long!) conversation about quilting, Project Linus, pattern design, and more.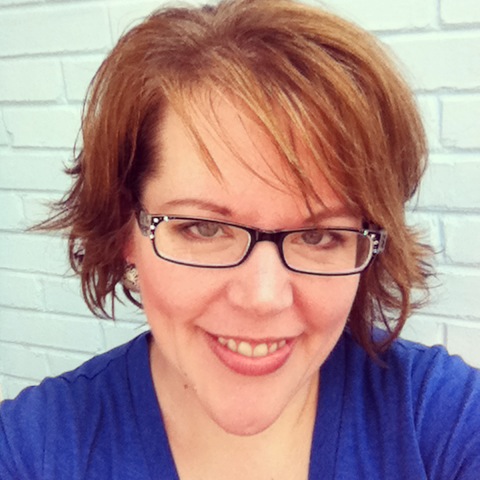 I have known Julie for years – and please allow a little freak out moment of oh my gosh Julie from Craftborg is on my show! If you've been around the crafting or knitting community for a while now, you might remember when Julie and Rosemary Waits published the Craftborg podcast and videocasts. Sadly, it is no longer published, which is a topic for another show, but it was so great. Thanks again for being on the show Julie, I know we'll be talking again soon!
Where you can find Julie – Julie's Etsy shop – Julie on instagram – coming soon: Top Shelf Quilting
One of the things Julie talked about is the uncertainty of being a quilt pattern designer because it can feel like there are already so many people out there doing this very same thing. I want to encourage you in the same way I encouraged her – no one can make the ideas you have. There is inspiration everywhere and we see what others are designing and making, but only you have your ideas. Maybe designs look similar, but only you can make what you are thinking of.
Julie's new long arm quilting business, Top Shelf Quilting, will be online soon and we talked about the difficulty of pricing when it comes to a creative business. There are a lot of articles that talk about what we are worth, how to price a quilt you make, and how to have a creative business. This is going to be one of the main topics here at Me Being Crafty in 2015 and I look forward to sharing more with you.
Listen to episode 015 and let me know if you have ever felt stopped creatively, if you want to have a business or be a pattern designer but you think there are too many people doing the same thing. I'd love to hear your thoughts on is this, does it feel crowded to you, are you interested in sharing the ideas you have but don't know where to start?
Leave me a comment and let me know how you were creative today. Me, I'm getting ready for the holiday vacation! Here come the cookies!