Several years ago, when shopping online for Black Friday started gaining popularity, I realized that I just love being able to shop from home. I remember sitting on my bed with my kids playing and I had a laptop looking at the different sales that were happening.
The Craftsy Black Friday sale is HUGE – Every class is $19.99 or less!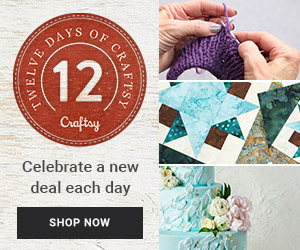 It's always great to get a class on sale for yourself but don't forget you can also buy classes as gifts! I love getting a craftsy class for someone, it's about something they are interested in and I like giving meaningful gifts instead of a random tchotchke. Shop the Craftsy Black Friday sale now!
(Disclosure: The links above may be affiliate links, this means I may profit when you take action on my recommendations!)