I am a list maker. I'm sure I was born that way because I've watched my kids be list makers as well. And because of that, when I find a new way to make notes I'm willing to try it out. The scraps of paper around my desk and sewing room need to be better organized! I'm going to try the Bullet Journal out, I love moleskine notebooks and this looks like it could be very effective. I jumped right in with October even though there is only a week left and I threw away a lot of scraps of paper already. I'm using this white moleskine for my bullet journal and the bigger notebook for my podcast planning and the Stretch Yourself Challenge over at SoloSmarts.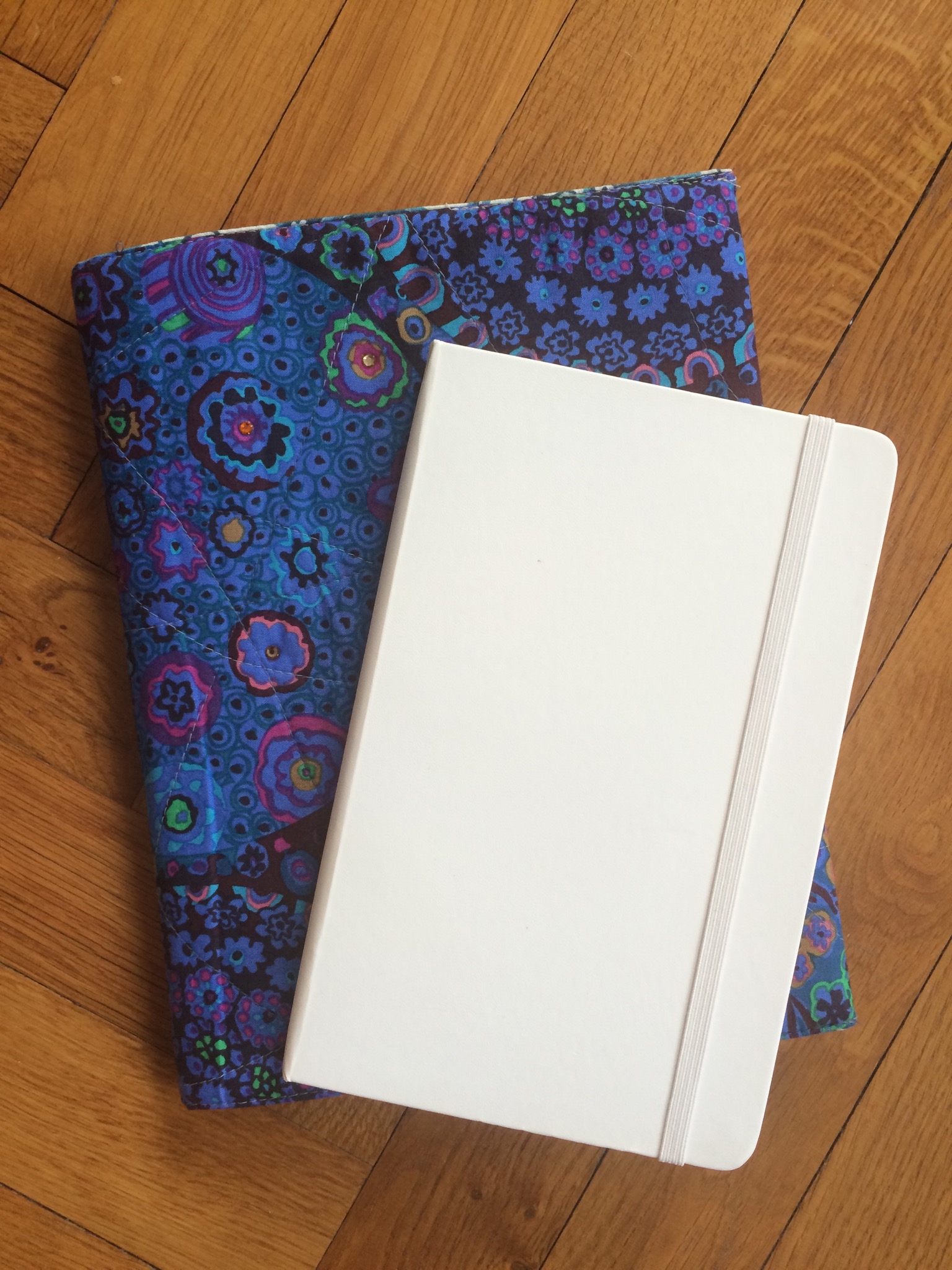 I have an old WIP that is all about curves – and I've been avoiding it for ages. I have been wanting to try glue basting for quite a while now and for some reason I didn't think I could because I don't have one of the attachments that is out there available for this purpose. And then I saw this showing how to do so using a glue stick. Ding, ding, ding! Of course I don't have to wait for something special to try this technique and I'm going to raid the office supply drawer we have and get to work.
I mentioned this last week, but Sharon has started her City Living Guide podcast so go check out the first episode!
I really want to make a donut quilt! I haven't found a pattern or a picked out fabric, but the ones I've been seeing are so pretty. Maybe a Christmas one? Yikes, that's fairly close actually, maybe not that particular fabric combination. I need to get a pattern so I know how much fabric to pull together.
How has your week been? We are going to a basketball game tonight with a friend, he sponsors the team so we are happy to see his banner, and enjoy some pizza and bonbon.