We've been here for so long and I finally went somewhere! My daughter, my friend Jessie (and her boys), and another friend Leigh all had a long weekend in Paris. It was SO fun. You never know how much you need other adult conversation until you have it, until you get to have it.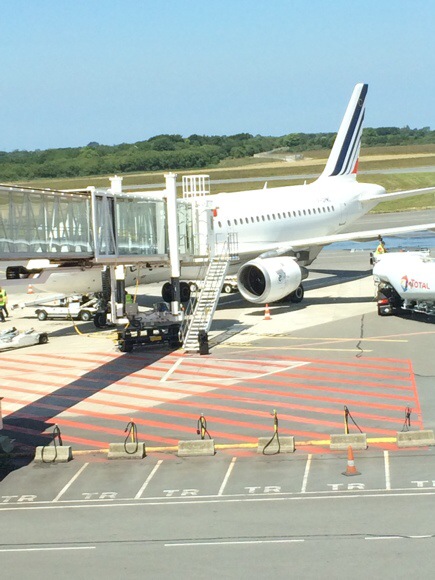 How we got there: flights within Paris are cheap! Okay, the train would have been SO much cheaper. But it was very last minute for my daughter to join the trip, and I already bought an airline ticket for myself. And when I say the train is cheap, it would be maybe 50 euros, if you pay attention to the times you are traveling. We were at the tail end of the train strike, but it wasn't over yet, so I didn't want to risk anything and thus the plane ticket.
Where we stayed: AirBNB apartment! It was tiny. There was a couch that turned into a bed, and a bunk bed with a trundle. The bathroom was very tiny. The kitchen had enough space for us to stand around and visit, or sit at the small table and visit. But really, probably almost all places in Paris are tiny. It was fine for us, but I couldn't stay there with my family simply because of the bathroom.
What we did: stayed up all hours visiting. Okay, we also walked a lot, walked up a million steps to the Sacre Coeur, sat on the top of a big bus tour and saw many tourist sites, had dinner by the river, and of course enjoyed the wine. We started out late both days, the first day the latest, but I think overall it was a fun time.
I loved that we were able to get away for a few days. It did take a couple of days of napping for me to feel rested again, and I take that as a sign of a great visit.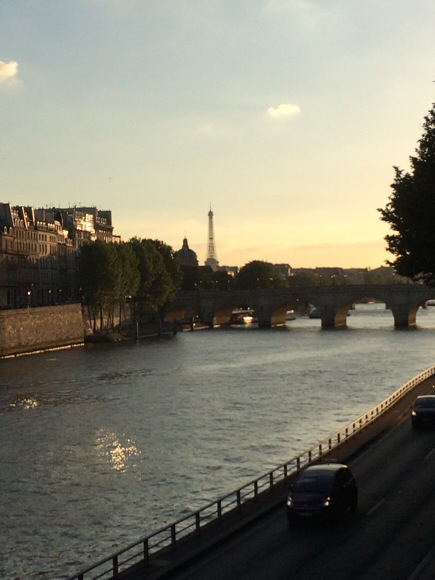 Walking along the River Seine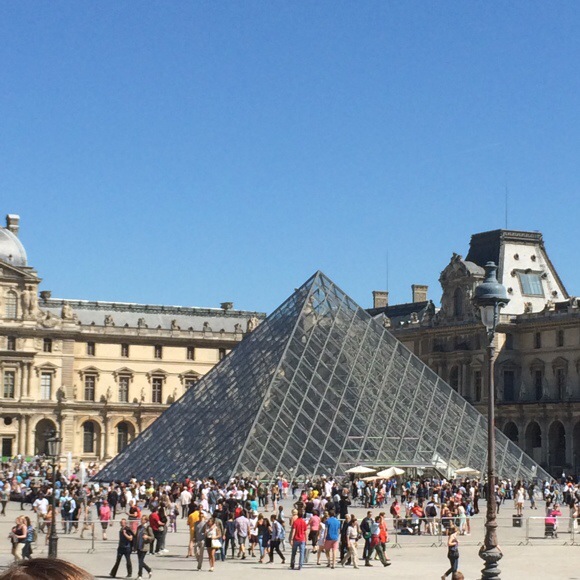 The Louvre, as seen from our tour bus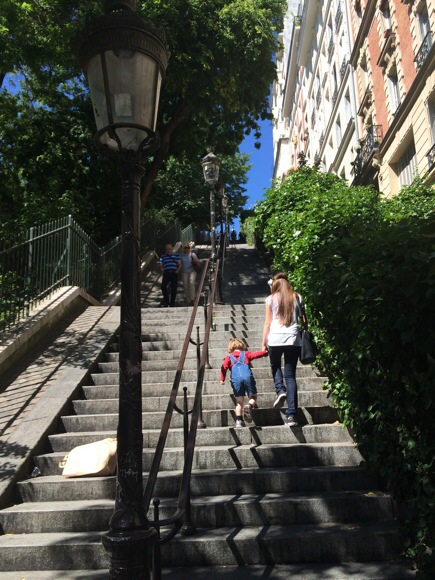 The steps of the Sacre Coeur