I leave today to attend the Fat  Quarterly Retreat in London!
I am very excited. I feel like I miss out on retreats and sewing with other people since we move so often and now are living overseas. I don't know anyone here who sews, though I have found a couple of fabric shops, and a shop that teaches sewing. That shop seems to focus on clothing and bags, though they do have classes for kids. I am hoping to find others that sew, but I need to work on my french so I am able to communicate with people and at this point speaking the language is more of a priority between the two.
The classes I picked sound great – at first I signed up for familiar things and then I thought okay why take a class on something I am very familiar with! So I am taking screen printing, an applique class, a quilt math class (I'm hoping to learn a few tricks!), how to design with an ipad app, and a class called modern knots. I think I am most excited about the applique class in the hopes of learning something new to help me love this technique (or at least like it enough to make a few projects).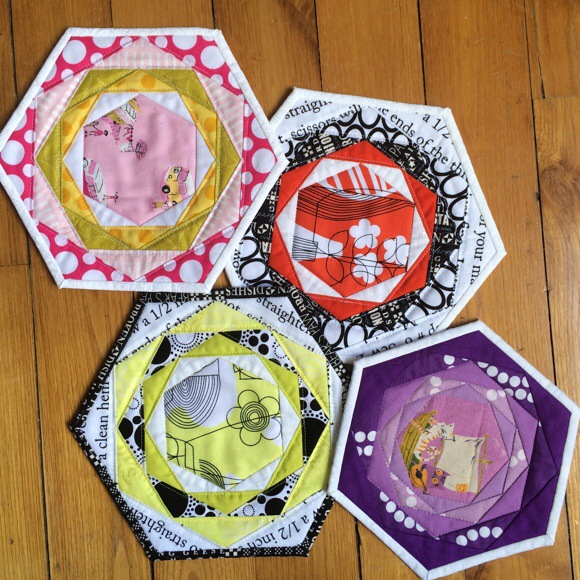 Mug rugs for the swap!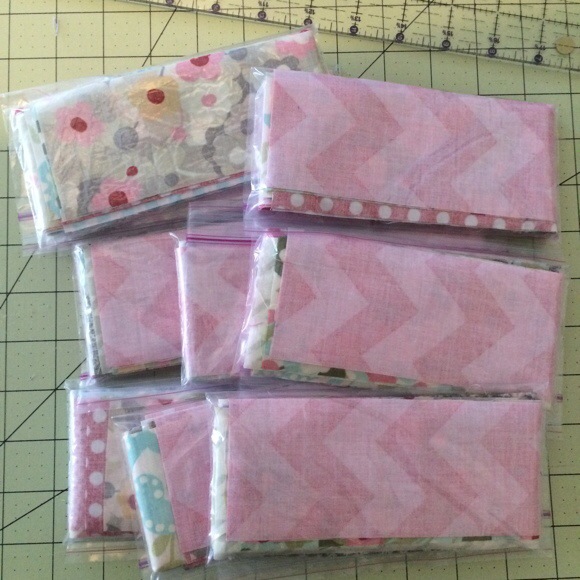 Strips to swap
I can't find my box of embroidery floss anywhere! Of course, who knows if it is good anymore (does embroidery floss get old and ruined?) because I admit I've had a lot of it since before I was a teenager, so over 20 years. Oops.
I fly in a few hours and I had a heck of a time reserving a taxi once I land. I'm just going to play it by ear and see what happens.