I have a stack of quilt tops just waiting for backings and to be finished. I decided I would just get to work on finishing them rather than waiting for the quilt fairy to visit! I already left a stack of quilts in the US with my Mom, she had them quilted and they are all done now. But since I'm overseas, I need to be a little creative with how I am finishing things.
One thing I rarely do is label my quilts. I just make them and give them away. Since I am waiting on making backs (or waiting to get the mail – I'm ordering some wide backing fabric asap!) I thought why not make some quilt labels so I can just easily label things.
I used Julie at Jaybird Quilts label tutorial that she wrote up, part one and part two, which includes a template for photoshop! The hardest part was picking a font. I have a collection of fonts left over from my early days of building websites, so it took a bit of picking and choosing before I liked what I designed.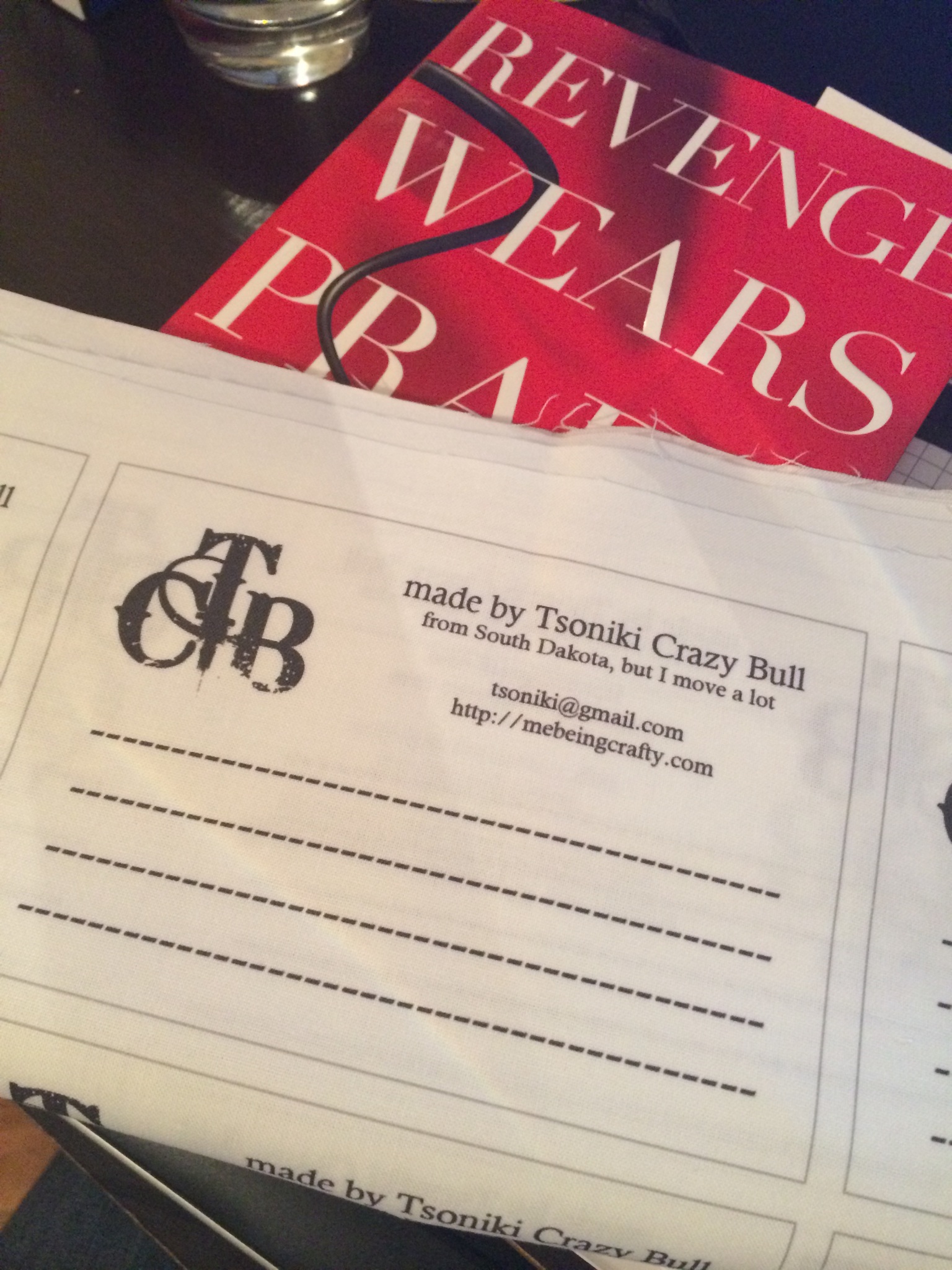 I love these. I've used only one so far, on a quilt I finished for one of the teacher's at the end of the school year. I cannot wait until I can use more, I ordered backings for four quilts and have two baby quilts I am also working on finishing. I need to find a better permanent marker/pen to use with the labels. I highly recommend checking out Julie's tutorial if you need help getting some quilt labels made.