Whew, a block of the month is both fun and can cause impatience. I work hard to be patient so that second part wasn't so bad, until I got to the "oh I'm almost done!" part. Then I felt like time slowed to a crawl. And I didn't want to make the template for the half triangles (seen in the bottom and left side of the picture below) and I luckily have a triangle ruler that helped me get the job done.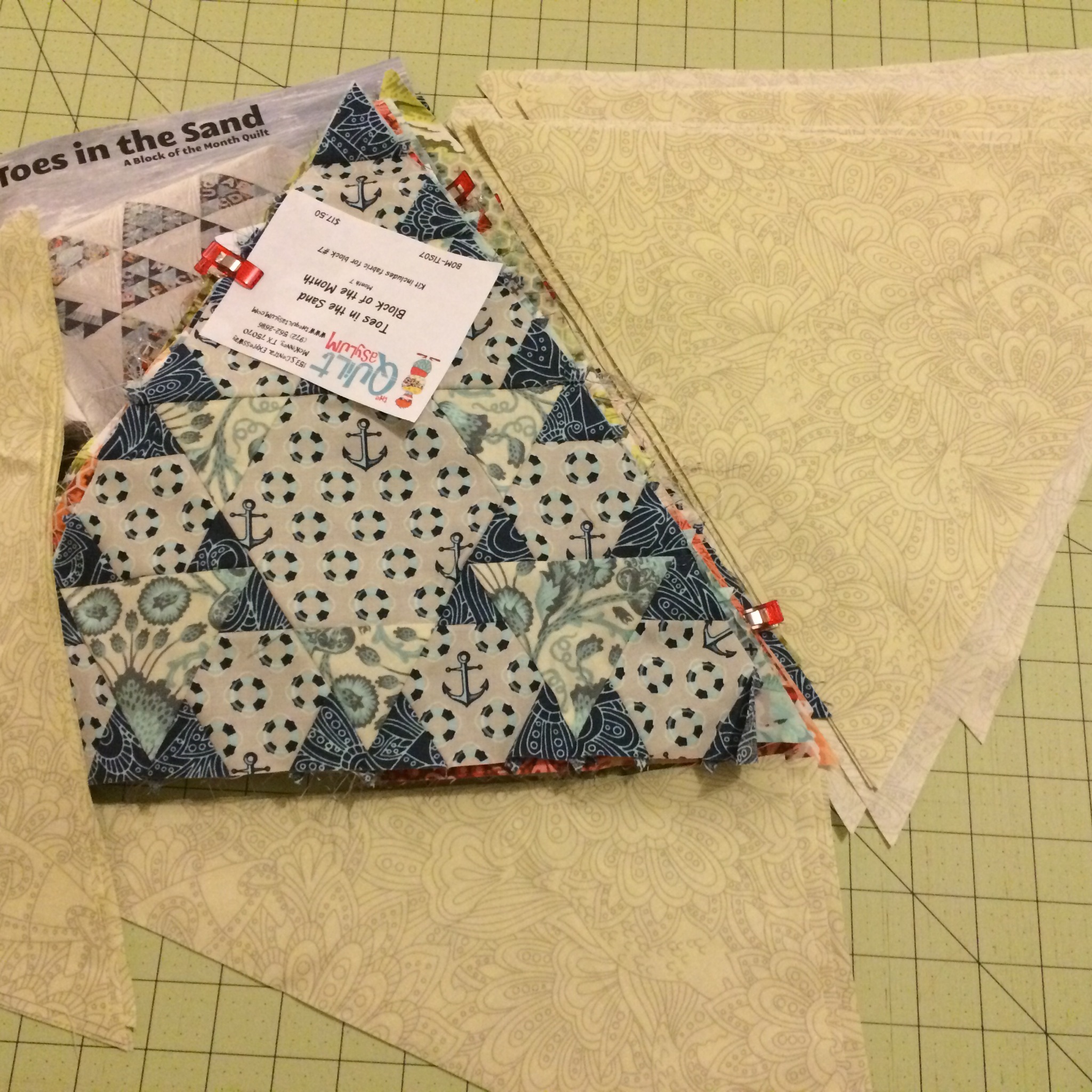 When I first started this project, I did the blocks not too long after I received them in the mail. I saved the scraps and extra pieces along with each block, planning on using them in the backing. I clipped the block numbers to the blocks using the ever so useful clover wonder clips.
I had a moment of panic when I was sorting the blocks. I found fabric that had the block number attached to it, rather than the number attached to a block.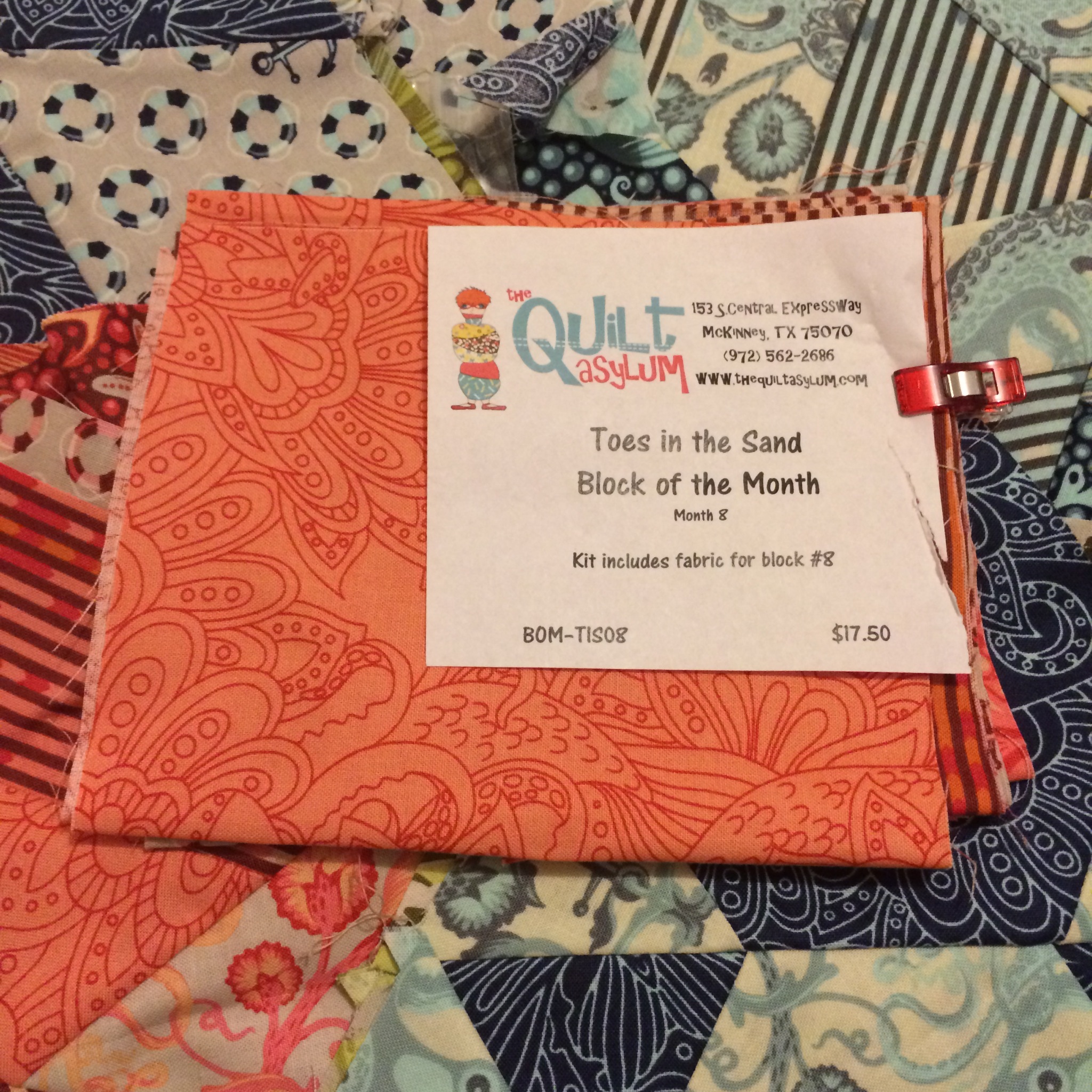 Considering I am ready (meaning all the stuff is sewn or cut) to lay the blocks out and get to sewing, you can imagine the sigh of relief I breathed once I found the blocks that were missing a number! The next step is to decide on a layout. Well, not really a layout, but just the order of sewing these. My kit came with a suggested layout – the blocks are all numbered and they have a paper that shows where to put which number. But I'm not sure how I feel about that, I like to change up patterns so I'll probably do the same to this one.  I'm excited to finish this, and even more excited to try new free motion quilting designs.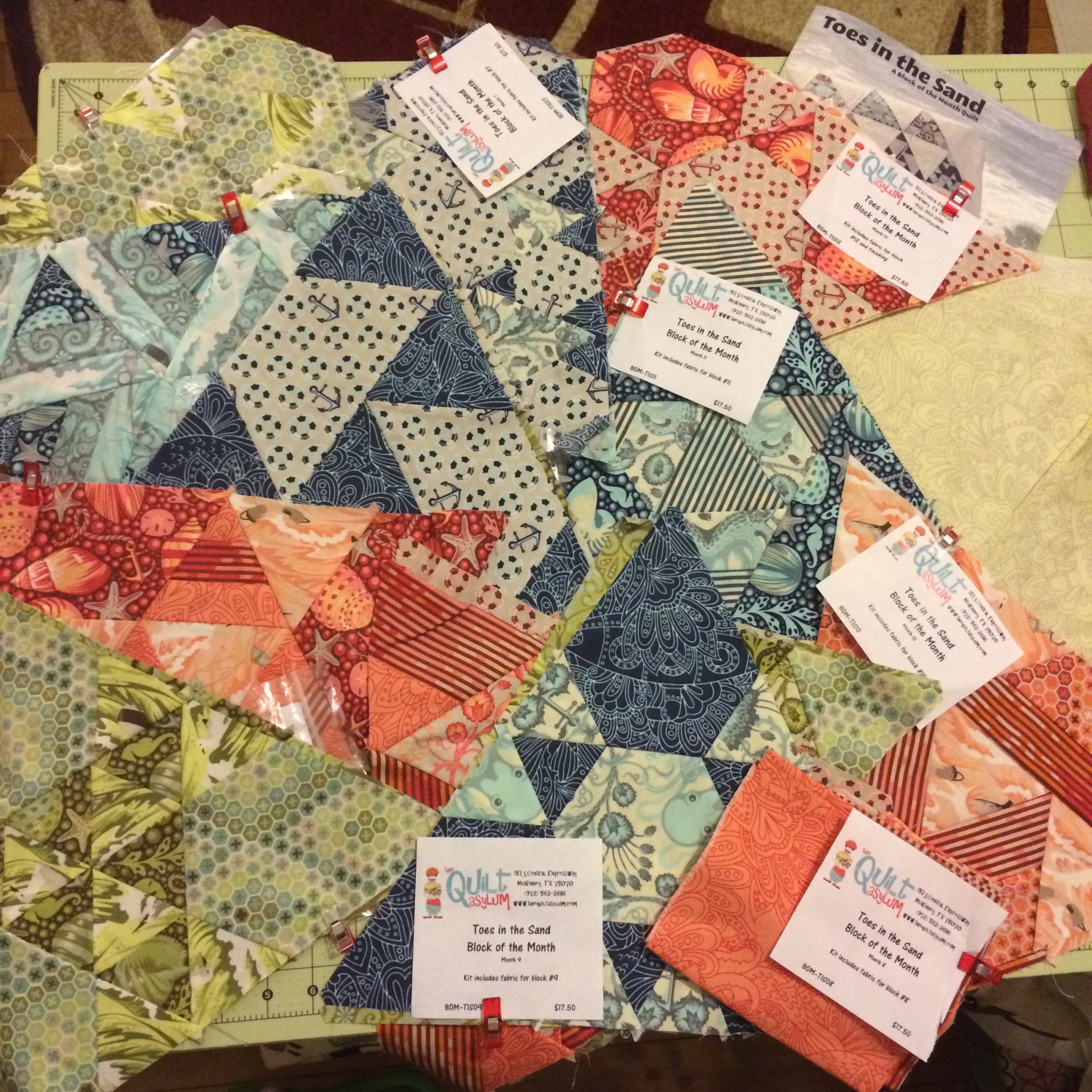 Linking up with WIP Wednesday.