For the past few weeks I have been participating in a quilt along put on by Bloomerie Fabrics. The QA started in October and this is the last week for it. I quickly picked out my Botanica fabrics for this quilt!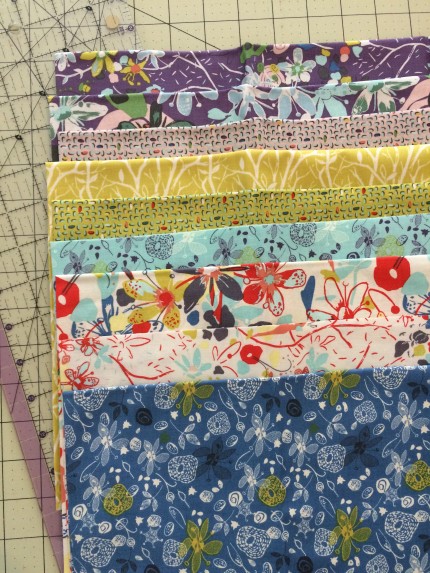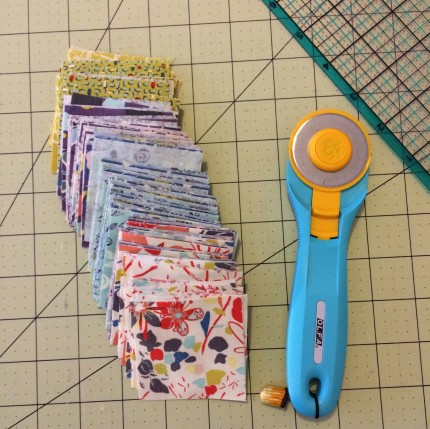 I did a really good job of keeping up with the schedule and I am so excited I was able to do that! In the past I have found quilt alongs when they were already finished or maybe I wasn't going to be home when they were happening, so participating in real time was so fun.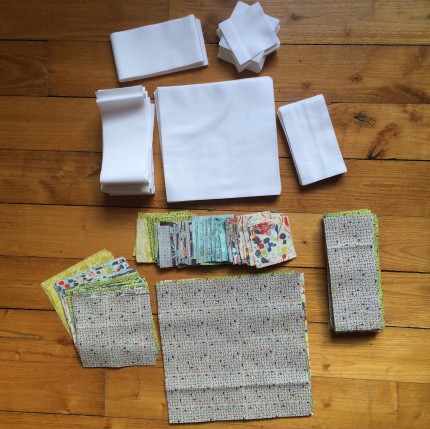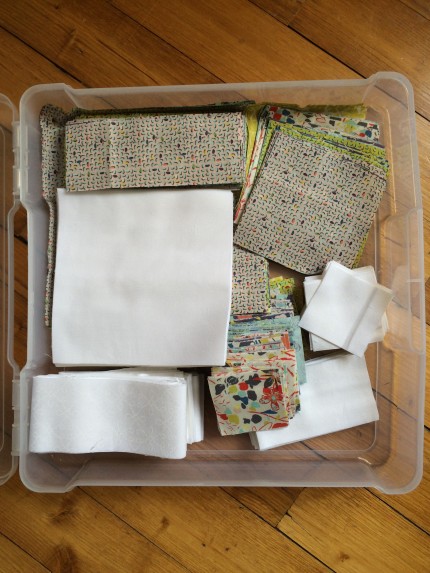 I like quilt alongs because seeing what other people are doing can be great motivation for you to work on your quilt, and it's fun to sew along with others.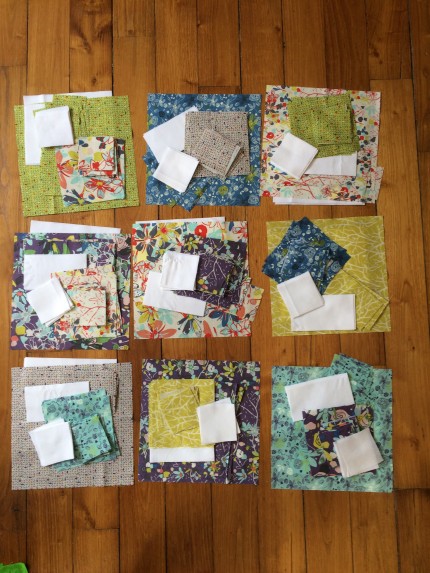 This serves as a big reminder to not assume that you know what you are doing! So often we read a quilt pattern and think, "awesome, I got this!" and get to sewing. But if you are like me, and you end up having multiple projects going on at once, you can forget what the next step is or what you should sew.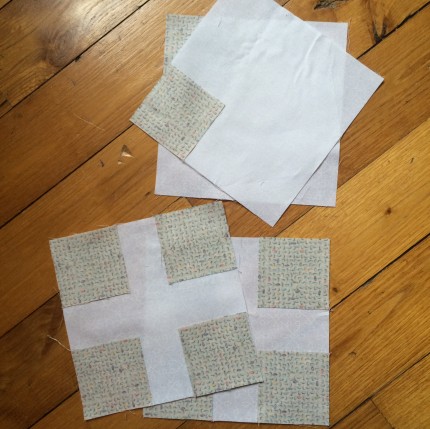 I only needed one print on each of the larger white squares but instead I have all four. I only did these two white squares before I realized my mistake. I am SO glad I only did two!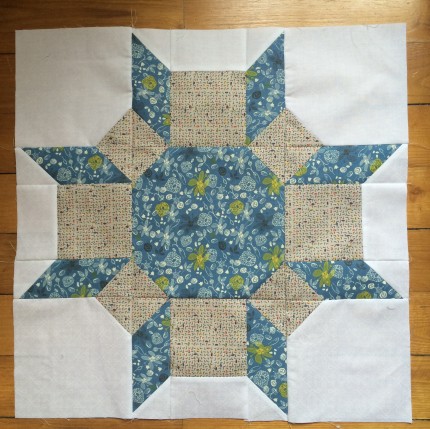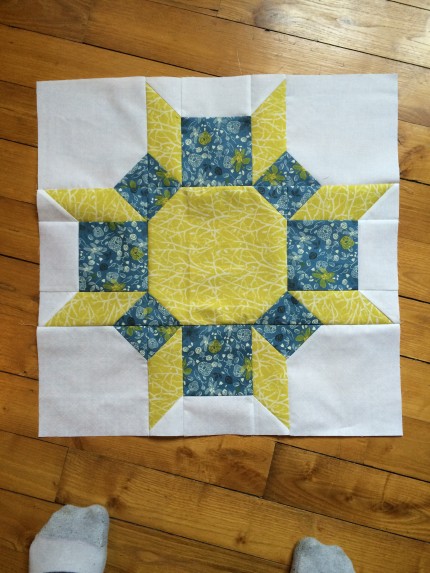 This is the Wallflowers pattern by Cluck Cluck Sew and for the quilt along we were to make nine blocks. These are large blocks and the quilt ends up being a lap size quilt.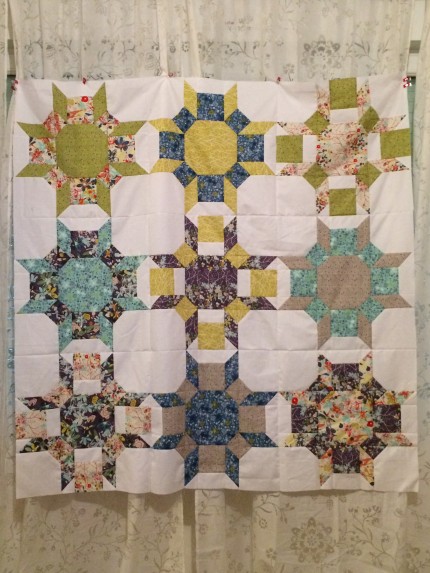 After I finished I sent a picture to a friend of mine and she loved it. I decided to give it to her for Christmas, but I want it to be a larger quilt. I had to add borders and this is when stashing half yards of fabric isn't the best because a half yard just isn't enough to give you a bigger border. I did the first border in two separate colors (but from the same fabric line) and the second border in the same fabric (also from the same line). I like to buy half yard bundles of fabric collections sometimes, then I'll buy yardage of my favorites later (but before it's gone!).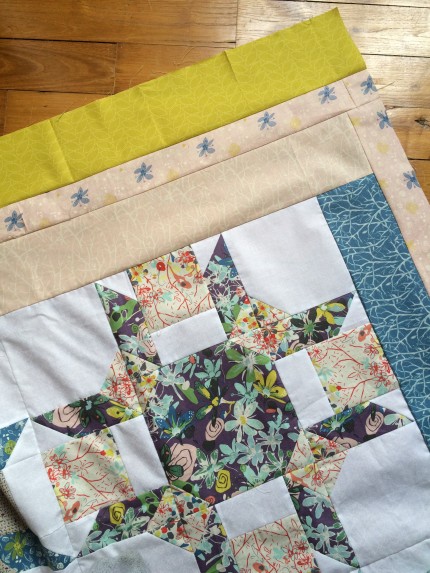 The quilt ended up with two and a half borders because I only did the final border on the top and bottom so it would be long and not square. I used one of the Chicopee fabrics for that final border. This made the quilt 73 X 81 – which is not really a "normal" size for a quilt, but it works for me. It is nearest to a twin size quilt I think.
I haven't decided how to quilt this, and I don't have a backing fabric yet! I am working on the backing over the weekend and next week though because I do want to finish this soon. Oh and I'm calling it Tic Tac Toe, for obvious to me reasons which are usually not that obvious to anyone else. 🙂