Podcast: Play in new window | Download
Subscribe To The Me Being Crafty Podcast! RSS
Head over to iTunes and subscribe to Me Being Crafty so you don't miss an episode! You can also subscribe on stitcher.
Welcome to episode 019 of the Me Being Crafty podcast, where we explore creativity in your life.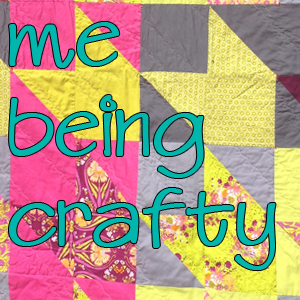 In this episode I am talking about what is coming in 2015 on the Me Being Crafty podcast and for my business.
I am excited to bring you more conversations with creative people in 2015 and also excited to talk with more Native American artists, crafters, quilters, designers, musicians, and more. Our community is full of makers and I am happy to be able to bring them on the show for you.
I'd love to hear your feedback on the podcast, leave me a rating and review on ITunes if that is where you are listening to the show, and don't forget to click subscribe so you don't miss out on any future shows.
A reminder of where you can find me – Me Being Crafty facebook page – Tsoniki on Instagram – Tsoniki on Twitter 
Listen to episode 019 and let me know what you are working on for 2015! Have you made plans yet, do you have a to do list, how many quilts are you planning on making?
Leave me a comment and let me know how you were creative today. Me, I'm enjoying this first day of 2015 by sewing a little and also doing some beadwork.