Podcast: Play in new window | Download
Subscribe To The Me Being Crafty Podcast! RSS
Head over to iTunes and subscribe to Me Being Crafty so you don't miss an episode! You can also subscribe on stitcher.
Welcome to episode 038 of the Me Being Crafty podcast, where we explore creativity in your life.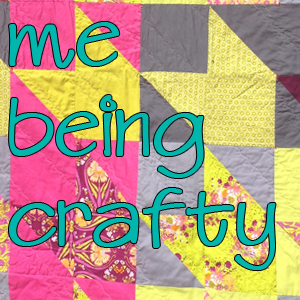 In this episode I am talking about fear – fear of missing out, fear of putting something out there, fear of getting started. How can we get past these fears to create art and to be creative people.
A reminder of where you can find me – Me Being Crafty facebook page – Tsoniki on Instagram – Tsoniki on Twitter 
Listen to episode 038 and let me know how you push through the fear.
Leave me a comment and let me know how you were creative today. Me, I'm almost finished with two mini quilts for swaps.