Head over to iTunes and subscribe to Me Being Crafty so you don't miss an episode! You can also subscribe on stitcher.
Welcome to episode 047 of the Me Being Crafty podcast, where we explore creativity in your life.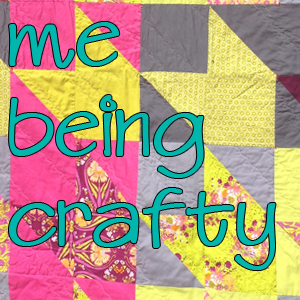 In this episode I talk to Jess Van Den of Create and Thrive. She also just started a podcast recently, the Create & Thrive podcast.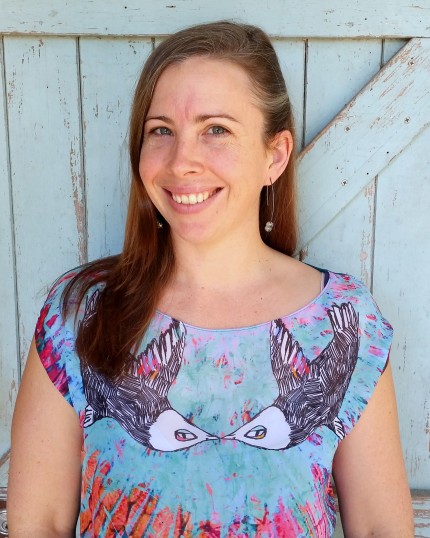 I love what Jess is teaching to others and encourage you to check out her courses and guides. Thanks again for being on the show Jess!
Jess and I have a great conversation about what she is teaching to others, and though the Thriver Circle only has open doors four times a year, you can sign up for her mailing list to keep up on what she's putting out to help you build and have a successful creative business. You can also check out her courses and guides to get help with a wide variety of things – mailing lists, social media, photography, and selling at markets.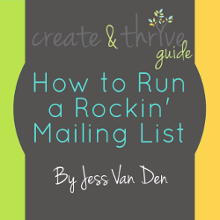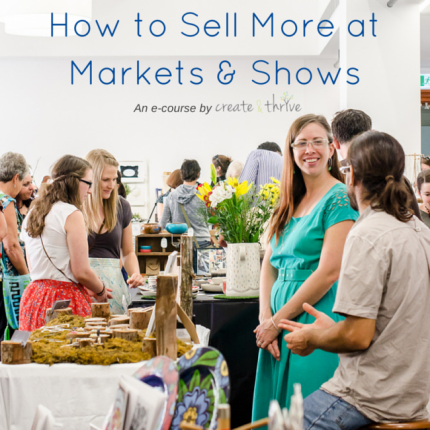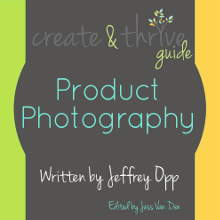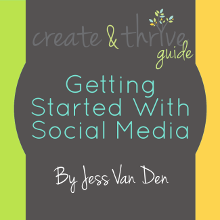 Where you can find Jess – Create and Thrive on facebook – Jess on twitter – Jess on instagram – Create and Thrive on pinterest
Listen to episode 047 and let me know how your business is going!
Leave me a comment and let me know how you were creative today. Me, I'm working on mailing off bee blocks and .