The Bee Hive quilting bee started this year and so far I've made two blocks and am working on another. There are two block designs published each month, one designed by Alyce Blyth of Blossom Heart Quilts and one designed by a guest designer. So far the queen bees in my group picked the same block! The tic tac toe block is super easy to make too so that was nice for me.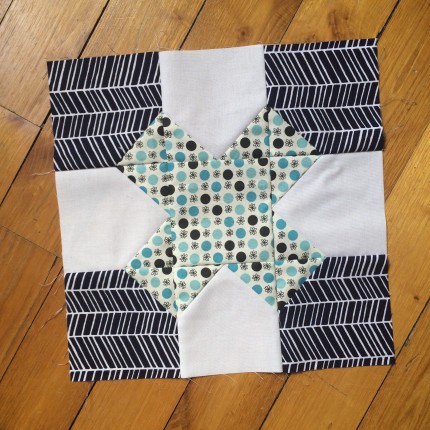 For March we are making the wanta fanta block. This one looks fairly easy as well and the queen bee picked black and grey fabric for her block. Here are the fabrics I'm going to be working with: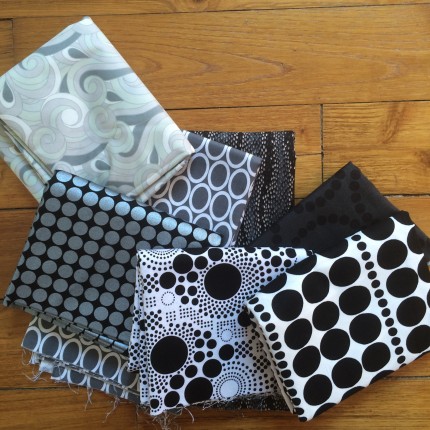 I'm not sure which block I'm going to pick for my month, and I haven't settled on colors either. Maybe I'll go with scrappy and the mineral block. The mock up of what that final quilt would look like is great!