I made this mini quilt for the Rainbow Mini Swap on instagram. I started with a backing fabric designed by one of my partner's favorite fabric designers, and I only just realized I didn't take a picture of it! Here are the fabrics I used for the front though. I matched the lightest blue and the orange to the backing fabric and went from there.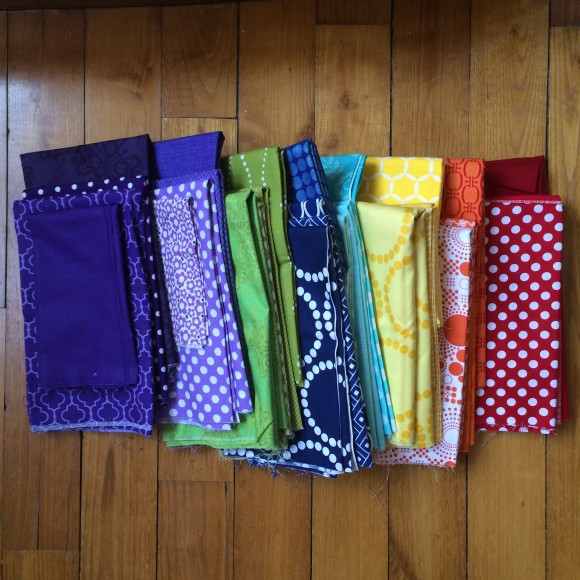 This is a paper pieced pattern called Mercury, which is available for free on Craftsy.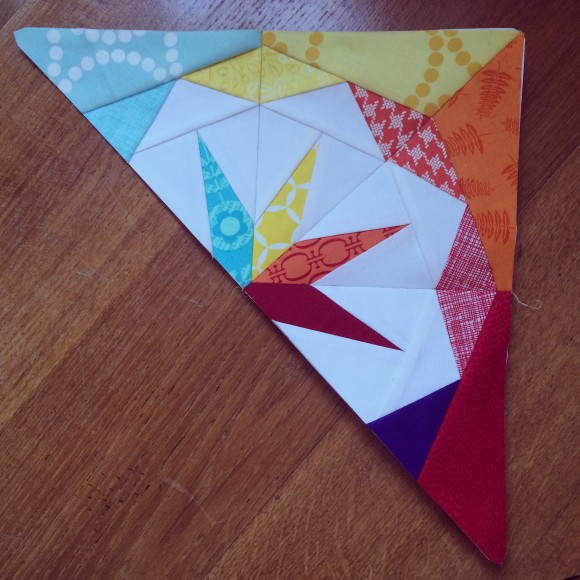 Doesn't the back look great!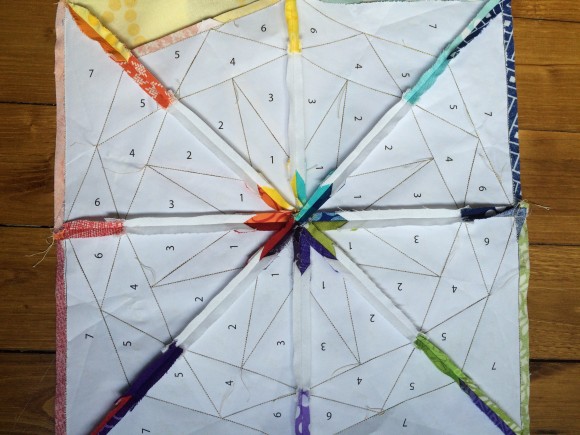 Once the inside star was together I really loved it!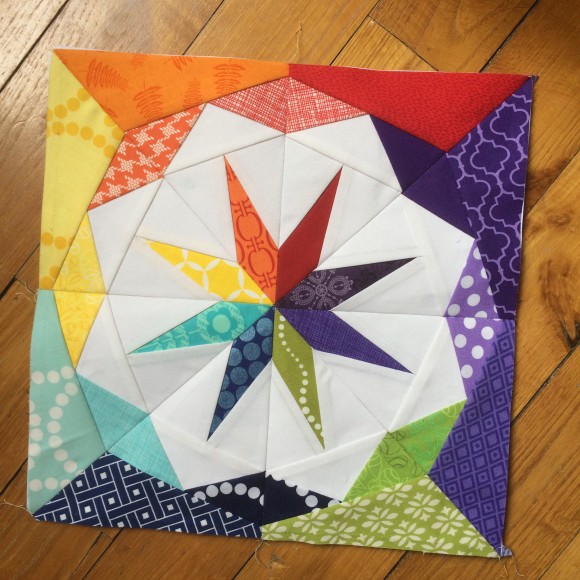 The borders had a lot of pieces but also came together quickly. The borders are called Goosing Borders and this is also a free pattern you can get on Craftsy.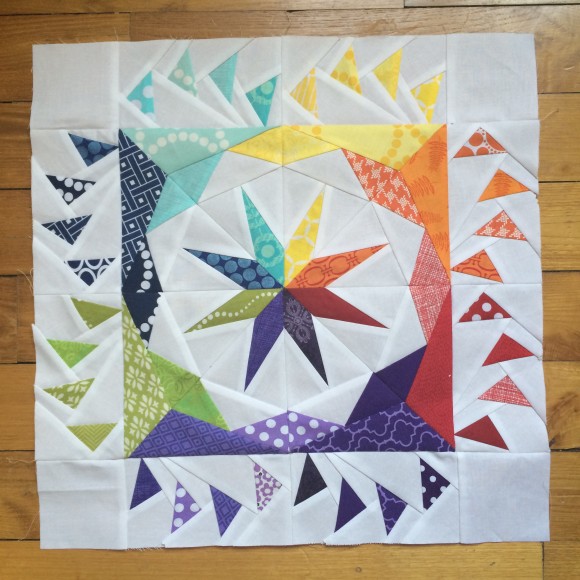 The finished the mini with a black, gray, and white fabric for the binding and I love it. This was quilted with white Aurifil thread and I did a stitch in the ditch around the triangles in the borders and in an octagon shape around the center star.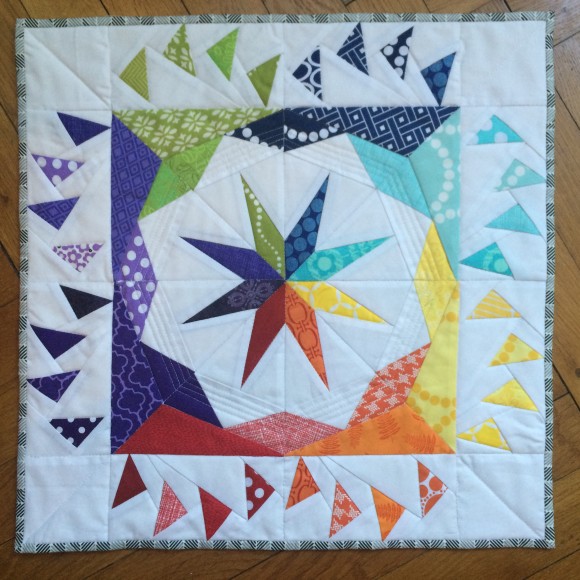 Mercury Rainbow
18×18
The story has a sad ending though, because after I packed it up with a magazine, some extra fabric, and some French salted caramels, the only thing that arrived at my Rainbow Swap partners house was an envelope with a large cut in it. The post office here had nothing to say about it, and there was nothing they could do. I made the mistake of not insuring it, and the post office where my swap partner lives couldn't tell anything either. It's such a huge disappointment when something like that happens and I hope that someday it is found.
Vote for my quilt in the Blogger's Quilt Festival Mini Quilt category! This is a twice a year online quilt festival, hosted by Amy at Amy's Creative Side.