During our camping vacation (the French version of camping) (which means staying in a small mobile trailer at a campsite that has a huge, wide variety of activities for kids, a restaurant, bar, multiple swimming areas, and it is set up in a way that you have a lot of privacy) we went on a tour in town. We were able to see the Carnac Stones. This was just really exciting to see – the stones are prehistoric, some as old as 4500 B.C., and there are hundreds. They are set up in various rows and there is a lot of different research that talks about what they could have been used for or what they mean. I prefer the legends to any scientific finding, as true as any of them may be.
One legend says that a saint was being pursued and upon reaching the sea, he turned around and turned the army following him to stone, which are now the monoliths.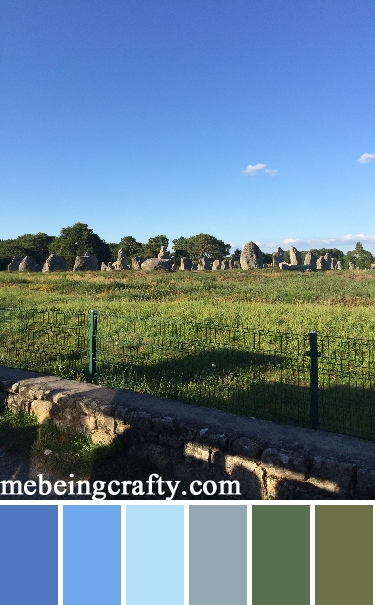 And for the quilters, crafters, and sewist's out there – matching Kona colors!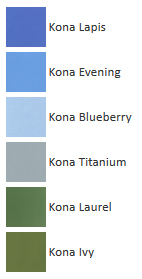 For your own palettes, you definitely need to use the Palette Builder at PlayCrafts.