The day after we arrived in Dublin last year, there was a huge 5K race. The name of it escapes me, but people passed by our hotel for quite a while as we were close to the starting point. The shirts make for a nice palette.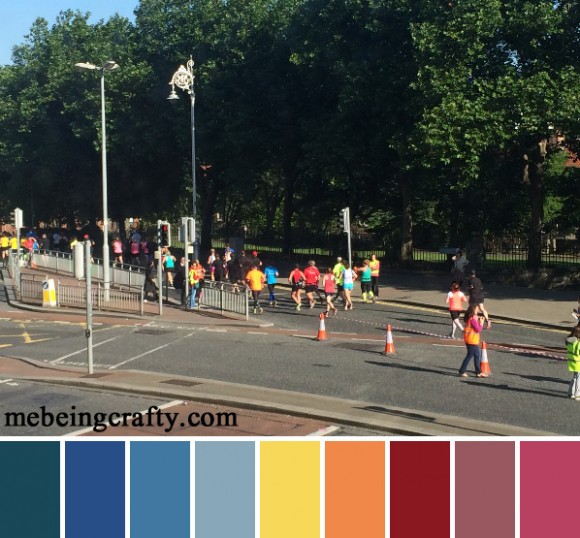 And for the quilters, crafters, sewist's, and makers out there – matching Kona colors!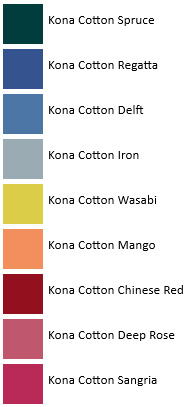 For your own palettes, you definitely need to use the Palette Builder at PlayCrafts.