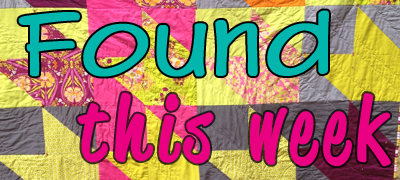 The holidays and having everyone home has definitely had me slowing down. I'm sewing and beading, recording episode 18 and 19, planning, writing. I love this time when we are free to do whatever we wish, the holiday season always ends up feeling that way if we don't go anywhere.
Just a few things this week, maybe a couple are oldies but always goodies.
First up, don't forget to go buy your 2015 Productivity Workbook and Creative Business Planner. This is so good, I hope you join me in buying one as prep for your year!
There are a wide variety of tutorials for a wide variety of pouches. Check out this one that shows you how to make a dumpling zipper pouch. This is an easy make!
My daughter seems to be cold a lot. She has been a cold girl since she was little. I whipped up four of these hand warmers for her, maybe she'll only use them around the house but I am hopeful she'll put them in her jacket pocket in the mornings for her walks to school.
Are you interested in gaining more Pinterest followers?
I hope you had a great holiday vacation, well rested and ready to get back to whatever it is you are most interested in doing!