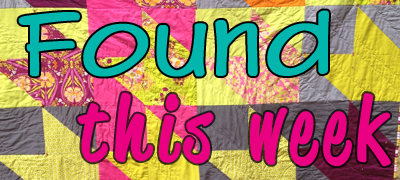 I am always up for a new (to me) quilt block. I love this one and I've already picked some fabric out for a pillow, nine of these will make a 24″ cushion.
Okay, even with all of the paper piecing that I have done – english paper piecing with hexagons and the many foundation paper piecing stars – I've never done the freezer paper piecing method! I love being able to save templates, thanks for sharing this Allison! Buy printable freezer paper so you can easily print templates!
In an attempt to both take and use better photos, and be better about sharing the photos that I am taking, I love this
write up on using the timer cam app
(
TimerCam
available in the itunes store).
What's another quilt project! I really want to make a clamshell quilt and Latifah has two sizes she created patterns for in her crafty shop.