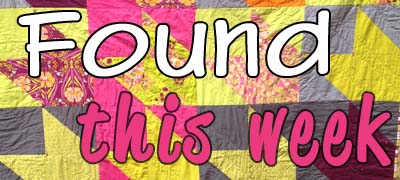 Rachel has fantastic tips for you on how to feel confident behind the camera. This is a great list for those of us that are sewing clothing and want to share pictures of us wearing those clothes! Heck, it's a nice thing to read for when you are taking that next profile picture.
A lined pillow! It is beautiful and something that is worth learning to make for yourself.
Amanda has shared the measurements to make your own mini spiderweb quilt.