The first tour we did in Dublin was of the Guinness factory. To say it was a letdown … well, it's true. It's a letdown. There are no real working anything, just monitors showing movies of the process and photos, as well as various items on display. And Guinness…it really doesn't taste good either. But the display items and this huge sculpture were great things to see. This is supposed to be a glass of Guinness, foam on the top and all. This palette really pulled in the display colors and I let it.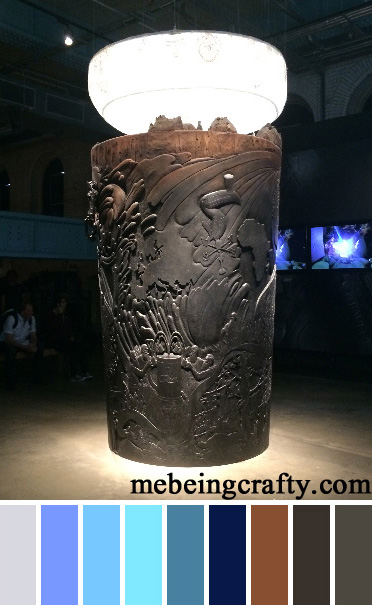 And for the quilters, crafters, sewist's, and makers out there – matching Kona colors!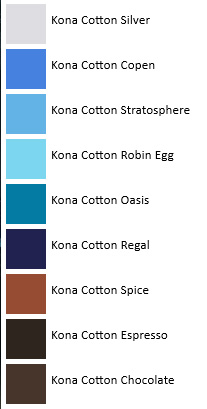 For your own palettes, you definitely need to use the Palette Builder at PlayCrafts.