Okay, despite the tour not being that amazing, there were a few times that we loved what we were seeing. I don't know how many millions of gallons of water is used a year to make the drink, but there is a fantastic water area that was fun to walk underneath.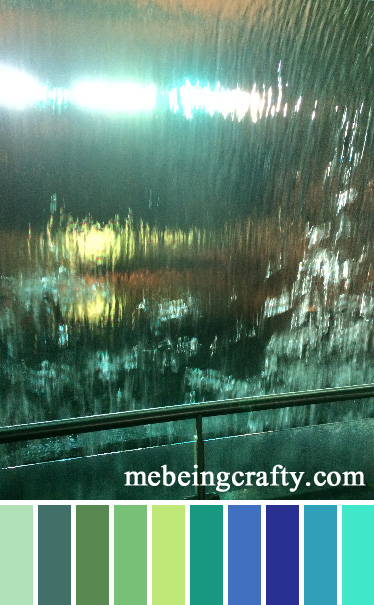 And for the quilters, crafters, sewist's, and makers out there – matching Kona colors!
For your own palettes, you definitely need to use the Palette Builder at PlayCrafts.