I made a list and am working on a lot of stuff right now, but it was nice to step back and see that I've also been finishing things! Finishing blocks in preparation for my quilt bee for the month that is.
Here is a second block I made as an example for my bee mates for The Bee Hive quilting bee. I picked the Ripples block.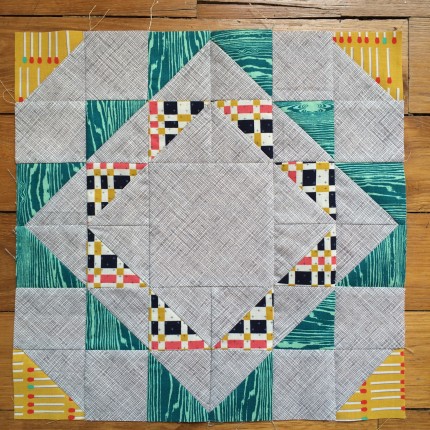 And this is the first block I made, but my "pop of color" didn't work out very well. This is a before pic, I have since moved the matchstick print to the four outer corners.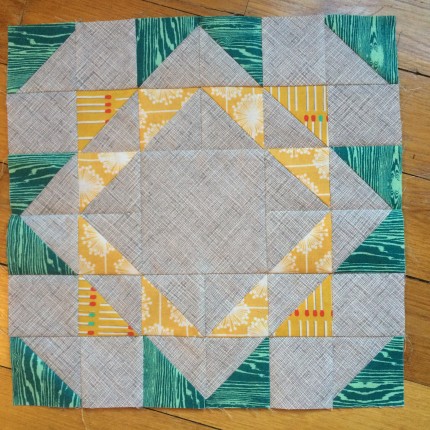 I have other fabrics in the same colors to use, but I had these already cut up so I put them together. I'm happy to see these with what my bee mates send me!
I also finished the top for a mini quilt I'm making for the Allison Glass Quilt Swap, organized on instagram. I SO love this! My partner mentioned loving two of these prints, and similar colors, and of course making something for another person can sometimes be intimidating but I think this turned out well. This block is so great!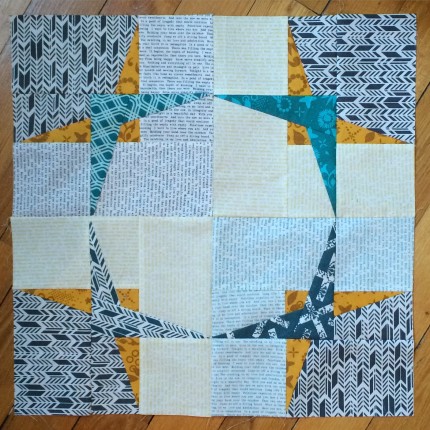 I'm linking up with Crazy Mom Quilts for Finish It Up Friday. Next week I know I'll have even more, deadlines you know!