I made a couple of quilts for friends before we left Naples. One was for our neighbor – simply THE best neighbors I think we have ever had, which I think says a lot considering how many times we have moved!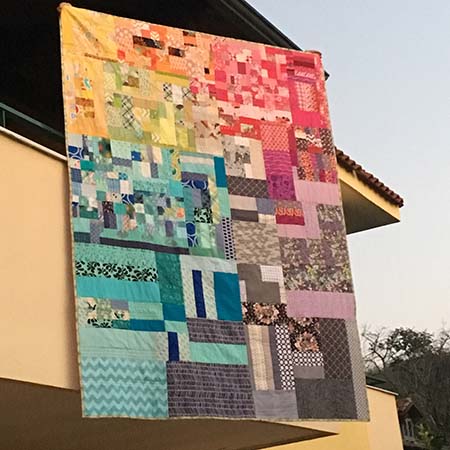 I started making this because I wanted to use up my scraps. The first thing I did was iron and then cut to have straight edges. This didn't take as long as I thought it would be! I just put on a podcast and got to work.
All of this fabric has been used in just the past couple of years. I gave away the majority of my scraps when we were living in France, so this was a brand new collection! I'm kind of surprised at the fact that I was able to make such a large quilt.