A few weeks ago via the homeschooling on twittermoms message board I found out about mini offices.
Here is Alice's – months and days of the week, shapes, weather, money, fractions (I'm going to take the number chart off, she doesn't really need that), math symbols and place value. It's fairly basic and I want to add to it and make a harder one. I figure this one can be a review for when she needs a quick reminder.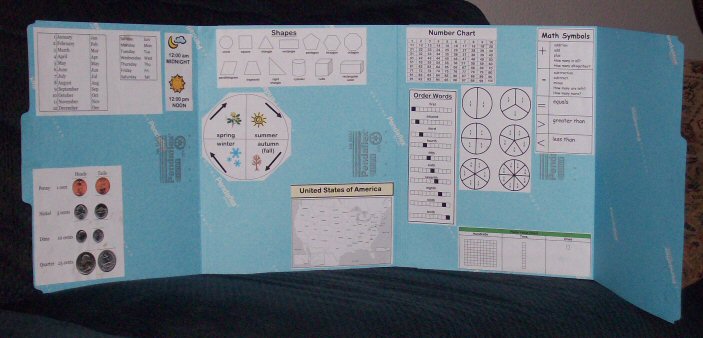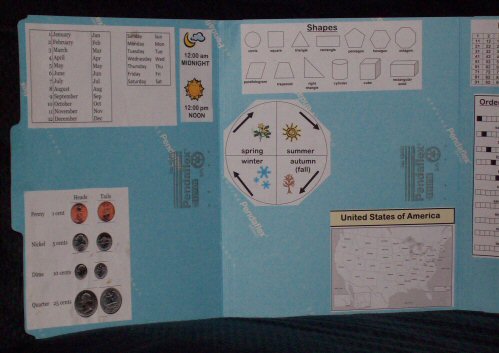 I also have plans to make her a science folder but I think I'm going to have my Aunt send me details of what to put on it – she's an elementary school teacher and the kids were in her class for a couple of days this past spring. They loved being there so I figure she can help me with that part of it.
Jake's has a few of the same things – the weather, months, shapes, money. He said his is up in his bedroom on the shelf though and didn't want pictures taken of it just yet. 🙂
There are a lot of resources out there but I mainly used the following: