Podcast: Play in new window | Download
Subscribe To The Me Being Crafty Podcast! RSS
Welcome to the introductory episode of the Me Being Crafty podcast, where we explore creativity in your life.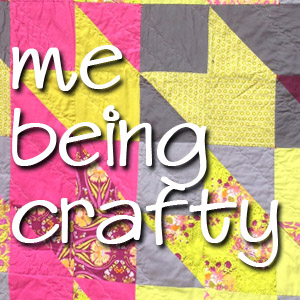 I'm so excited to share this with you. I love podcasting and for a few months now I have wanted to get a podcast going again. There is a great class on Creative Live about storytelling and it just spoke to me, I knew that now is the right time to get started. I had a podcast years ago, and I loved it, but for a few reasons I stopped creating it. I have always wanted to get back to it and I am thrilled that I have this introductory episode to share with you now.
This introductory episode is a little of my story around creativity and being a creative person, and also a little of what the podcast is going to bring. I'd like this podcast to be a conversation about creativity, and what that means to people, and what it means to be pursuing a life where you are successful on your own terms with your creativity.
Subscribe to the podcast and I'd love to hear what you think! Leave me a comment if you would like to be a guest on the show or can think of someone awesome that you think I should contact.