Podcast: Play in new window | Download
Subscribe To The Me Being Crafty Podcast! RSS
Head over to iTunes and subscribe to Me Being Crafty so you don't miss an episode! You can also subscribe to Me Being Crafty on stitcher!
Welcome to the episode three of the Me Being Crafty podcast, where we explore creativity in your life.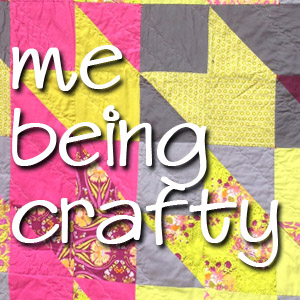 In this episode I talk to Anne Sullivan of Play-Crafts.com. We had a great conversation about the art and crafts that Anne creates, the Quilt Design a Day group on facebook that she created, how Play Crafts came to be, and a lot about how Anne has created a community because of being a creative person. She talks about the time in her life when she took a break from crafting, and how once she came back into crafting, she won't take a break again. Anne is also writing a book, which is exciting!
Anne's story includes building her own community and how she and her partner Eli set up a day to get together with people and just make stuff. She called it "Fear Crafting," which is such a great term because we are often scared to take the first step. Or we've taken the first few steps and don't think we can go any farther. Once we have that group of people with us creating our art becomes a lot easier.
Don't be afraid to take the first step in creating your community. Your creative journey will have so much more added to it because you have surrounded yourself with people who are quick to teach you something, to show you a trick to something you've been working on, to hold that quilt so you can get a picture, to smile in the picture with you, to be there to lean on when making art is the last thing you want to do because it is so frustrating. Anne shows that even if it is scary, you can get over being scared and the results will be really great.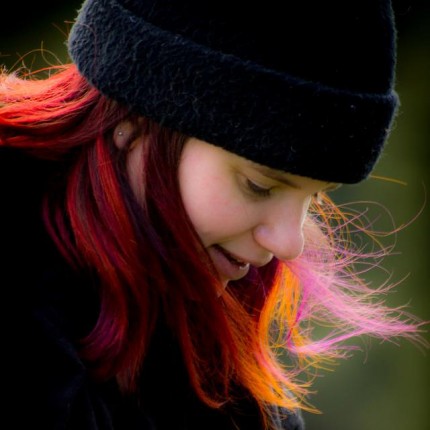 I met Anne at a Modern Quilt Guild meeting when we were living in California, and I also am in the QDAD group on facebook. I love how active the group is, several people post their designs daily. Thanks for being on the show Anne!
Where you can find Anne –Anne on Flickr – Quilt Design A Day on facebook – Play Crafts on twitter – Play Crafts on facebook – Anne on instagram – and be sure to read this article that Anne wrote for the Anita Borg Institute Community. Sometimes in the community that we are a part of because of who we are – computer scientists, teachers, parents, college students – it can feel like we are alone in something that we love, or that it wouldn't be okay for us to share this part about ourselves.
Listen to episode 003 and let me know how you create a community, or about the community you are in. I love being a part of the online quilting community, and I've been lucky enough to meet several of my friends over the years. I am thankful for the online community since we move so often. I always have that group of people there.
Leave me a comment and let me know how you were creative today. Me, I'm starting an epic beadwork project! I calculated it will take 160 hours, and I really hope I did the math wrong.