Podcast: Play in new window | Download
Subscribe To The Me Being Crafty Podcast! RSS
Head over to iTunes and subscribe to Me Being Crafty so you don't miss an episode! You can also subscribe on stitcher.
Welcome to the 005 episode of the Me Being Crafty podcast, where we explore creativity in your life.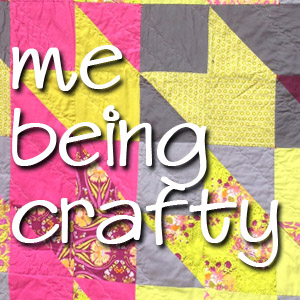 In this episode I talk to Rachael Gander, owner of Imagine Gnats, the Imagine Gnats shop, and designer of several Imagine Gnats patterns. Rachael and I talk about her "I can make that" moment, the blog and tutorials she offers, the Imagine Gnats shop, and her patterns. I loved talking to Rachael because she has the attitude of knowing she can do something and just going out and doing it. She sews often and she recently added her paper patterns to what she offers in the shop and wholesale. It takes a lot to really, fully believe that what you are doing is the right thing for you to do, it's going to be so great for you creatively, and you are going to have a great time if you just keep going in the same direction.
Rachael worked in the financial industry for over ten years and a couple of years ago she started working at a fabric shop. She was then able to transition to working at home and focusing on Imagine Gnats. Rachael quickly realized that selling fabric was a great addition to the shop, she was already offering embroidery patterns and had several other patterns in the works. Just this summer Rachael began offering several of her patterns on paper and we talk about the thrill and excitement mix with the nervousness of offering paper patterns. When we take that next step in our business, the next step that is often both scary and exciting! But we have to say yes, we have to go for it so the next thing that comes our way is that much easier to say yes to.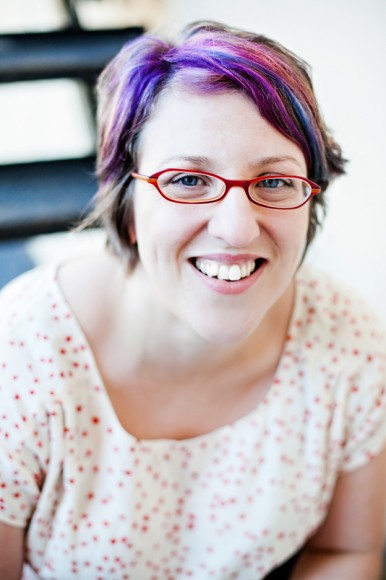 Rachael's website is full of really great tutorials and things for you to make. And she does offer gift certificates so send her an email if you are interested in buying one. I loved talking with Rachael and we are going to be talking again about doing business online. Thanks again Rachael!
Where you can find Rachael – Imagine Gnats on facebook – Imagine Gnats on twitter – Imagine Gnats on instagram – Imagine Gnats Etsy shop
Listen to episode five and let me know which of the Imagine Gnats patterns you've made, something you've said yes to, and how your business is going for you.
Leave me a comment and let me know how you were creative today. Me, I'm working on recording some video tutorials.