Podcast: Play in new window | Download
Subscribe To The Me Being Crafty Podcast! RSS
Head over to iTunes and subscribe to Me Being Crafty so you don't miss an episode! You can also subscribe on stitcher.
Welcome to episode 023 of the Me Being Crafty podcast, where we explore creativity in your life.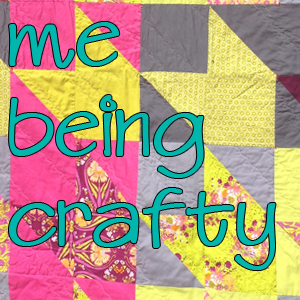 In this episode I have a conversation with Lee Heinrich of Freshly Pieced about her creative journey with quilting. She started sewing seven years ago and quickly fell in love with quilting. Lee has a background in journalism and graphic design and has published on her blog for the past five years. She hosts the very popular WIP Wednesday and has a pattern shop where you can buy pdf or print quilt patterns. I encourage you to participate in WIP Wednesday! People are so creative and I am glad that Lee has provided such a fun way for people to share what they are working on.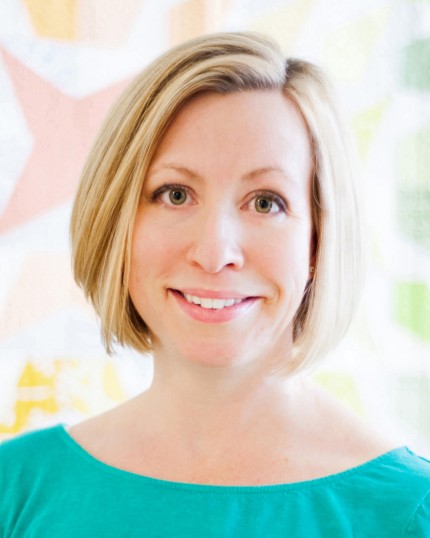 I met Lee a few years ago during Sewing Summit. I took the paper pieced class that she co-taught (along with Elizabeth Dackson) and really enjoyed it. Thanks again for being on the show Lee!
Lee started her quilting journey with the want to sew a quilt for her daughter. She has taken her experience with graphic design and love of quilting and now has several quilt patterns available. She also travels to teach and lecture, and the book she co-authored, Vintage Quilt Revival was released in December, 2013. Lee designs and makes beautiful modern quilts, be sure to stop by her website and see them.
We also talked about the transition from quilting as a hobby to quilting as a business. Lee encourages people to learn the design programs that are used to do the illustrations and layout for patterns because the quilt patterns are not expensive enough to afford to pay someone over and over. I agree with her because not only would you have to pay someone to do the layout, when you want a change or an update made you would have to pay them again. It's best to learn the program yourself.
Check out Lee's teaching schedule and don't miss out on taking a class or hearing her speak if you are close enough to attend.
Where you can find Lee – Lee on instagram – Freshly Pieced on facebook – Lee on twitter
Listen to episode 023 and let me know what was the first quilt project that you made, Lee shares a funny story of washing the charm squares in a quilt kit she bought, which made the squares not usable.
Leave me a comment and let me know how you were creative today. Me, I'm working on an applique project.