Sewing a binding is the final step of finishing any quilt. I recently decided to try sewing the front of the binding down by machine like I've seen so many people do before. I've never been interested, I actually like hand sewing the binding down. I'm still not sure if I want to finish a quilt myself by machine (having a long arm quilter do the binding is another story), but using a decorative stitch on something small looks nice.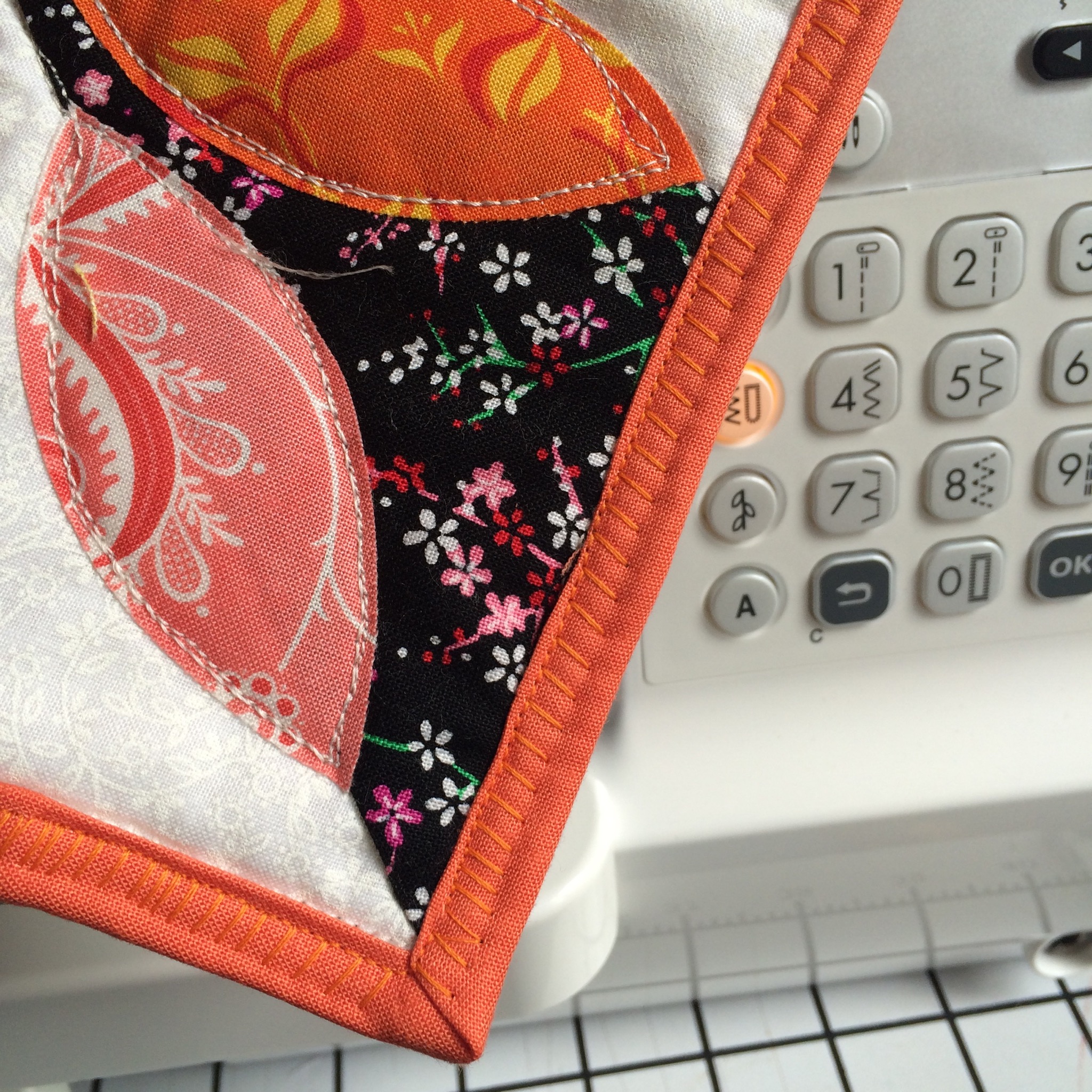 I thought a decorative stitch would be fun, especially since it's such a small size. This is the mini quilt I started at the Fat Quarter Retreat, I think it's 16″ square, maybe it's 20″. I also worked on a quilt between sewing the binding down on the back and finishing it, and together the binding and sewing a row of quilt blocks together took about a half an hour.
I always talk about having projects in various stages of completion and this is just one way I can complete something quickly. I was so frustrated with my computer and I just had to walk away so I went to sew instead, and a little while later I walked away with the mini being finished. It's hanging in my daughter's room now.
I also finished my hexagon sewing machine cover!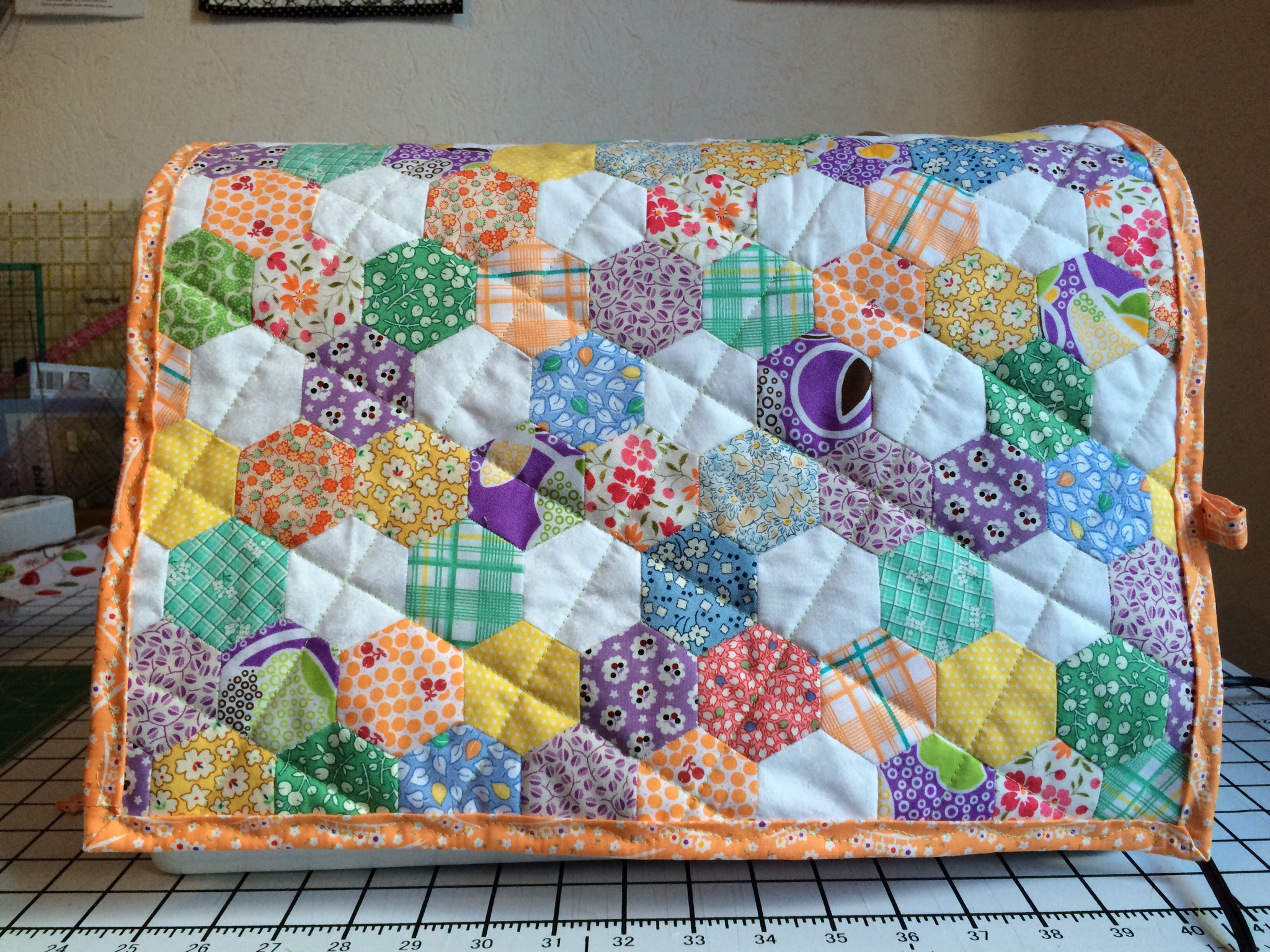 I wanted to do a decorative stitch to finish this as well and I also used up the mint colored thread so I had to pick one that wasn't complicated or full of double stitch lines. After picking this wavy line, I finished the binding with maybe ten inches of thread left.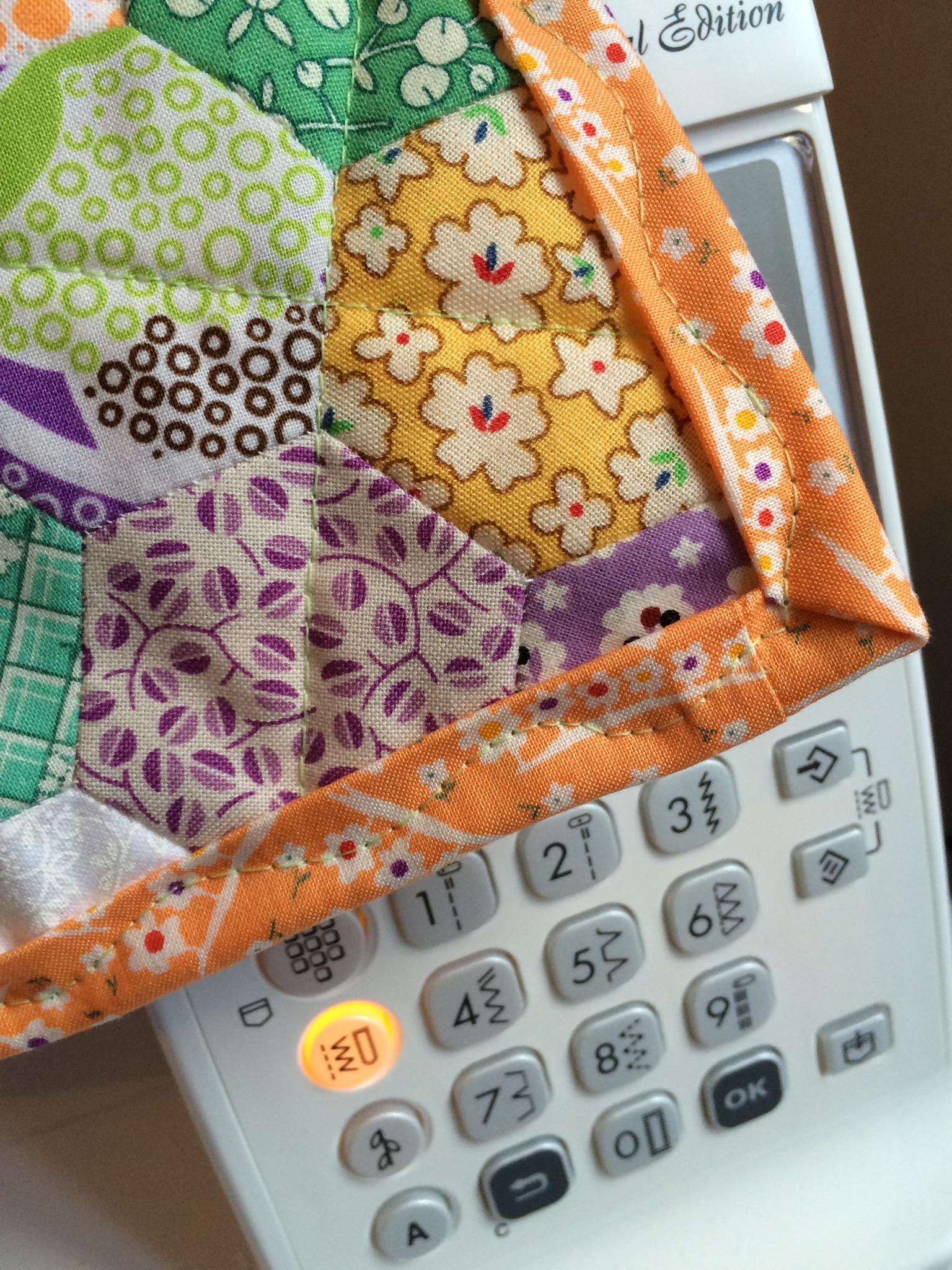 These are two trivets I finally finished – I did everything but the binding ages ago, at least a year, and I have been getting out projects that just have one or two things on them that need to be finished. It's usually quilting something or the binding like this. I did easy stitches, and all four of the stitches are available on my sewing machine. I stitched just on the edge of the binding so it would hide stitches because I sewed the binding on the back. After the fact I realized I didn't have to do that because the front stitching caught the binding on the back. That'll be the next thing I try – sewing the binding on without sewing it on the back first.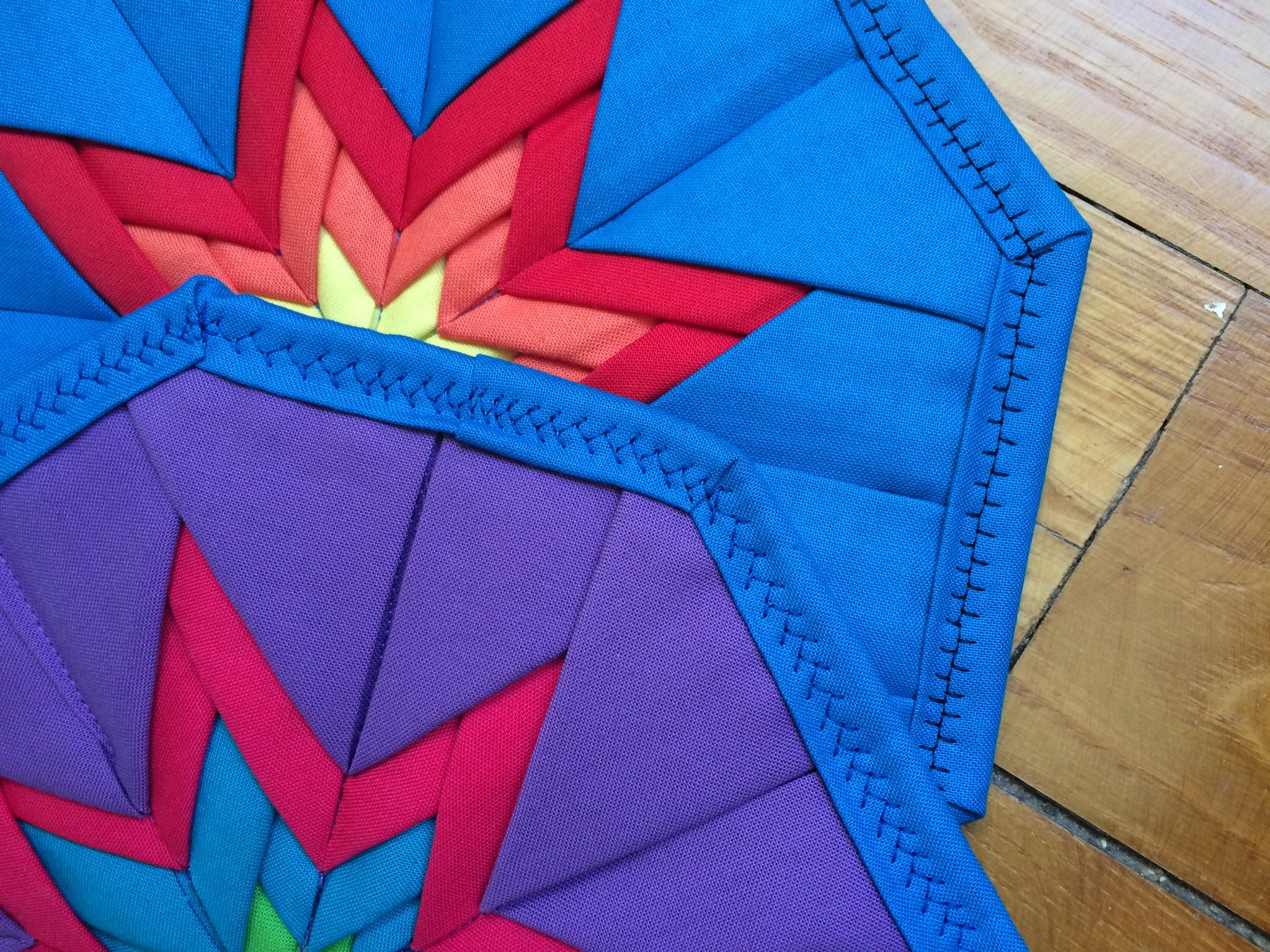 How do you like to finish a small project? The last few minis that I did for swaps, I hand sewed the binding down. I don't mind doing that, but if I had a deadline and really needed to get something done, using a decorative stitch would be a good choice.
Check out these books to make your own mini quilt and try out a decorative binding!